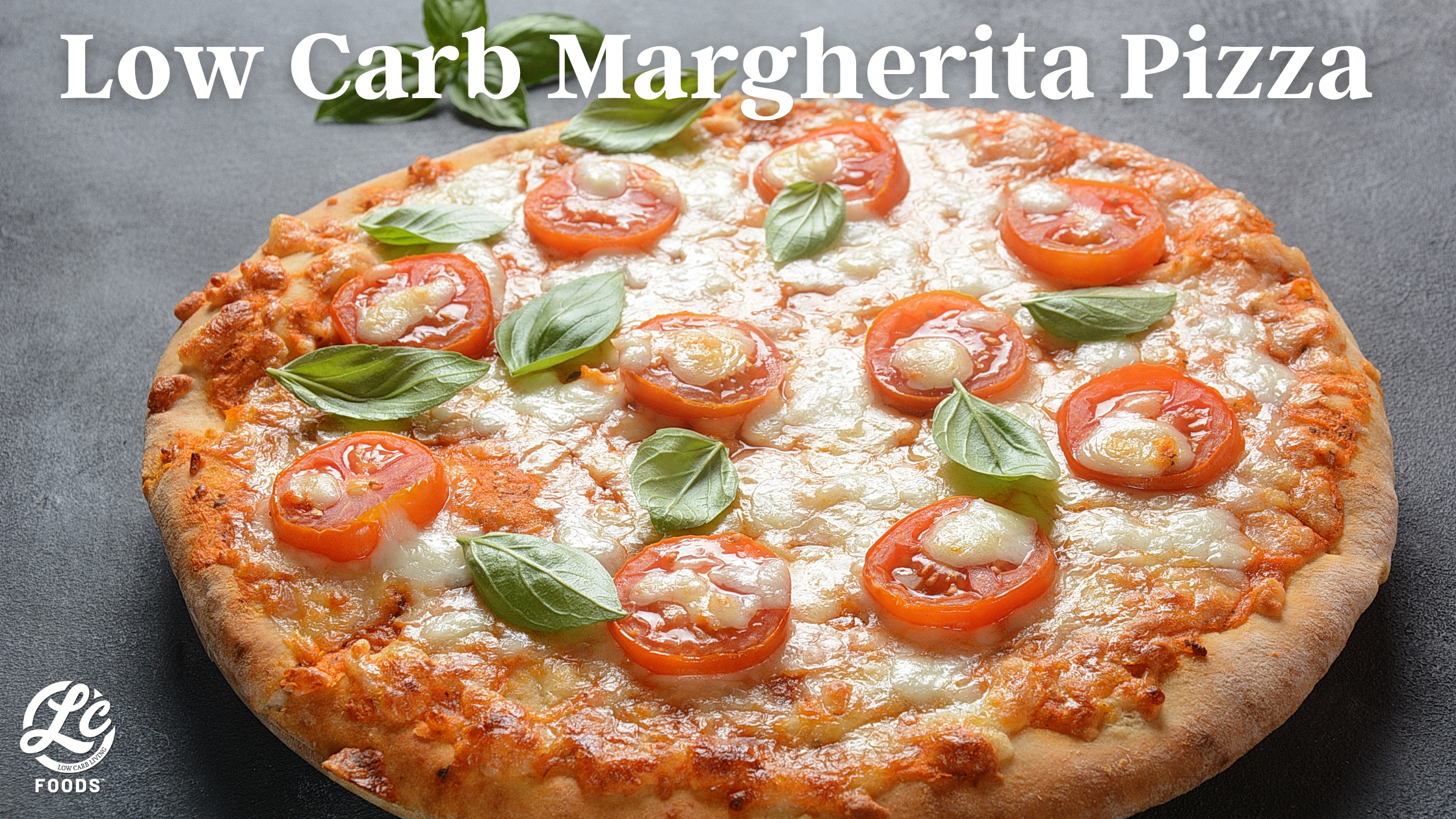 Ingredients:
1/4 cup extra virgin olive oil
3 cloves garlic, minced
1/2 teaspoon sea salt
4 tomatoes, Roma, sliced
2 cups freshly grated mozzarella cheese
1/4 cup freshly grated parmesan cheese
1/3 cup feta cheese, crumbled
7 or 8 fresh basil leaves, torn
Method:
In a bowl, stir together the olive oil, garlic, and sea salt. Once combined, toss with the sliced tomatoes and let them marinate for 15 minutes, but no more than 20 minutes.
Preheat oven to 375.
Brush the LC Pizza Crust, including edges, with some of the tomato/olive oil marinade.
Sprinkle the pizza crust evenly with mozzarella cheese.
Place tomatoes on top of the mozzarella cheese, then sprinkle with the grated parmesan and feta cheese.
Place a baking stone in the oven about 5 minutes, then carefully remove it and place the prepared pizza onto the stone and carefully slide it back in the oven.
Bake for 12-13 minutes or until slightly golden and bubbly.
Garnish with basil leaves, cut into wedges and enjoy!
All LC Foods products have full nutritional detail on their labels and website. Total carb counts for a full recipe will vary and depend on the other ingredients used. Please refer to free apps, such as My Fitness Pal, My Net Diary or Carb Manager, to calculate nutritional information.