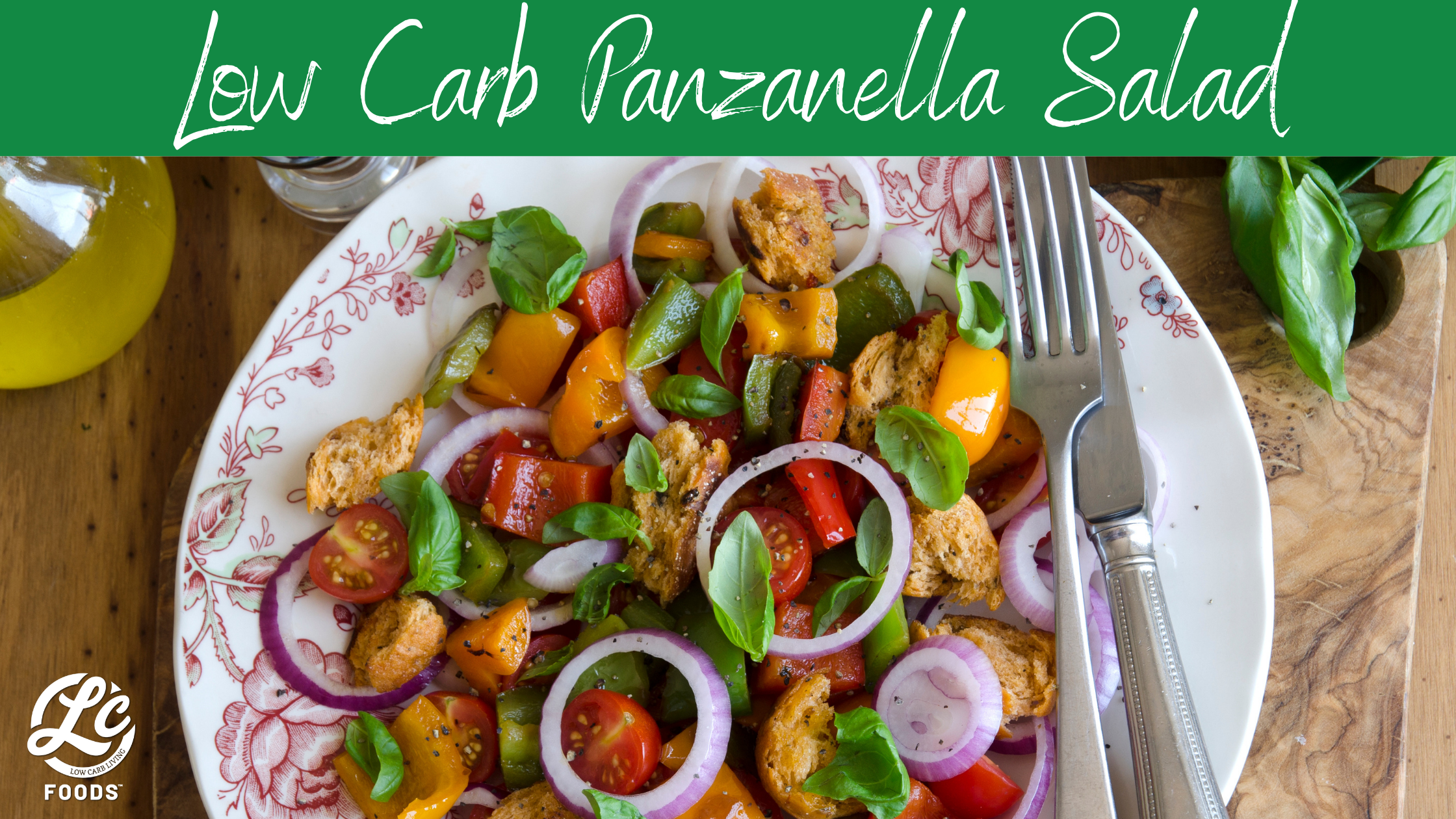 Ingredients:
For the Salad:
LC Large Hearty White Bread cut into 1-inch cubes (6 cups)
2 Tbsp extra virgin olive oil
1/8 tsp sea salt
2 lbs ripe tomatoes, cut into small wedges or bite-sized pieces
4 oz fresh mozzarella pearls, cut in half
1/2 medium red onion, thinly sliced
1/2 cup torn fresh basil leaves, plus more to garnish
For the Vinaigrette Dressing:
1/2 cup extra virgin olive oil
1/4 cup red wine vinegar
2 garlic cloves, grated
1/2 tsp salt, or to taste
1/8 tsp black pepper
Method:
Preheat oven to 400˚F.
Place the LC Hearty White Bread cubes in a mixing bowl, drizzle with 2 Tbsp olive oil and a pinch of salt.
Spread the bread cubes on a baking sheet and bake for 9-11 minutes until toasted then set aside to cool. Edges should be golden brown and crisp, and the centers should be slightly chewy.
In a small bowl, combine all of the vinaigrette dressing ingredients and whisk to combine.
Place remaining Panzanella salad ingredients into the same mixing bowl you used for the bread. Add the cooled bread. About 15-20 minutes before serving, drizzle on the dressing and toss the salad gently to combine. Garnish with more chopped basil to serve.
All LC Foods products have full nutritional detail on their labels and website. Total carb counts for a full recipe will vary and depend on the other ingredients used. Please refer to free apps, such as My Fitness Pal, My Net Diary or Carb Manager, to calculate nutritional information.