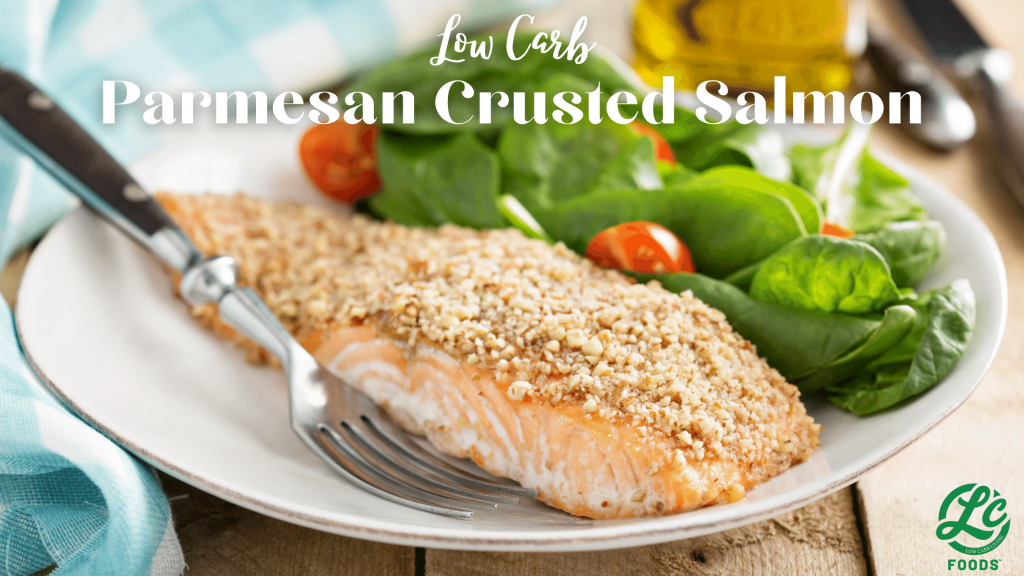 Ingredients:
Salmon filet (about 4 lbs.)
1 cup grated parmesan cheese
1/3 cup finely chopped parsley
6 cloves finely chopped garlic
1/2 cup melted butter
Salt and pepper
Lemon wedges for serving
Method:
Preheat your oven to 400 degrees. Line a baking sheet with aluminum foil and place salmon skin-side down. Set aside for later.
Combine the LC Breading and Crusting Mix, parmesan, parsley, and garlic in a mixing bowl. Pour melted butter over the breading mixture and mix together until the butter is completely absorbed. Season with salt and pepper.
Press the breading mixture into the salmon fillet until completely covered. Lightly spray with cooking spray to achieve a nice, golden brown once baked.
Place in the oven and bake for 12-15 minutes until salmon can be easily flaked with a fork. Slice the salmon into individual servings and serve with lemon wedges.