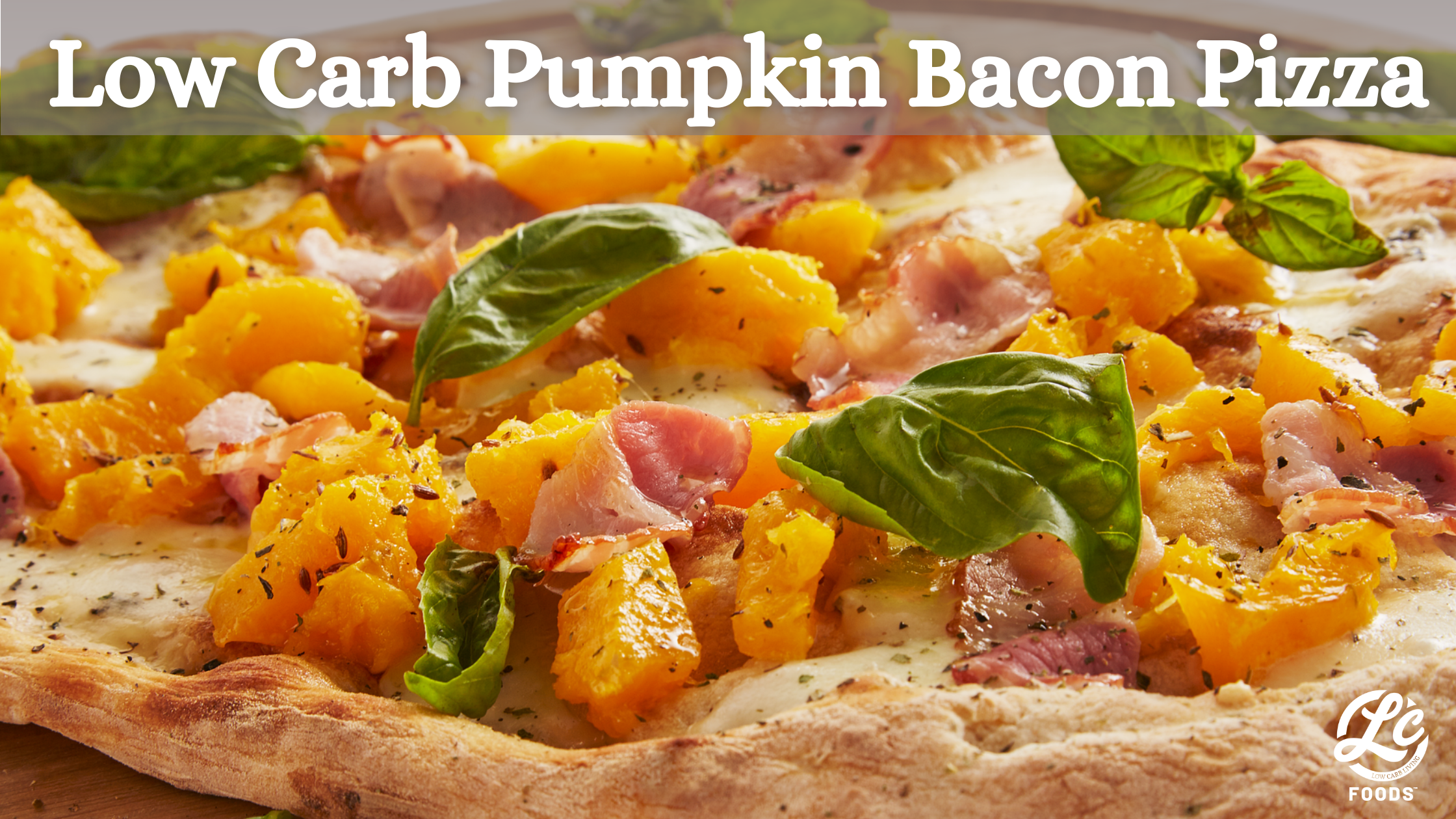 Ingredients:
1 cup fresh pumpkin, cubed
4 Slices Canadian bacon or regular bacon
½ cup ricotta cheese
¾ cup shredded mozzarella cheese
1 Tablespoon finely chopped basil (or sage is also great!)
¼ cup shredded parmesan cheese, plus more for topping
Fresh basil (or sage) for garnish
Method:
Preheat the oven to 375 degrees.
Cut the Canadian bacon or regular bacon into small pieces and fry in a large skillet over medium high heat, stirring until crisp.
Remove the bacon with a slotted spoon and place it on a paper plate lined with paper towel, leaving the fat in the skillet.
Add the fresh pumpkin cubes to the skillet and cook until soft and browned, about 6 minutes.
In a bowl, mix together the ricotta cheese, ½ cup of the mozzarella, the parmesan cheese and the chopped basil.
Spread the ricotta cheese mixture onto the LC Thin Crust Pizza Shell, leaving ½ inch border.
Top with the bacon and pumpkin and sprinkle the remaining ¼ cup of mozzarella on top.
Put the assembled pizza in the oven and bake for 8-10 minutes.
Garnish with additional parmesan cheese and fresh basil leaves, cool slightly, slice and serve!
All LC Foods products have full nutritional detail on their labels and website. Total carb counts for a full recipe will vary and depend on the other ingredients used. Please refer to free apps, such as My Fitness Pal, My Net Diary or Carb Manager, to calculate nutritional information.