Submitted by LC Foods Customer, Bob Sanferrare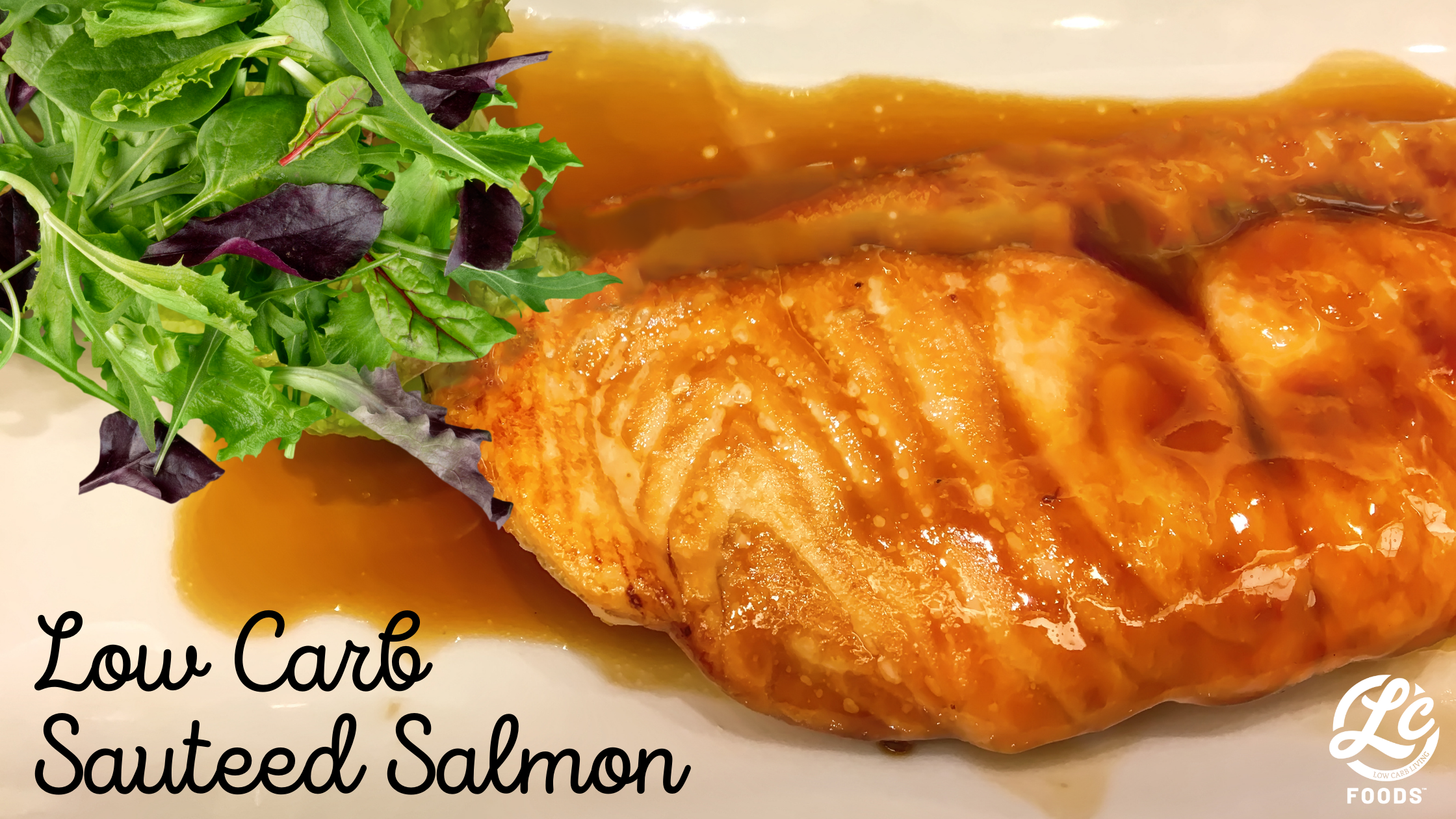 Ingredients:
1 1/4 Pounds salmon fillet, skinned
1/4 Cup Tamari soy sauce (gluten-free)
1/4 Cup Orange juice
2 Tablespoons Lemon juice
1 Clove Garlic, finely chopped
1 Tablespoon Olive oil
Method:
Scrape any residual skin and dark matter from the skinned side of the salmon filet.
Thoroughly mix the LC Brown Sugar Sweetener-Erythritol, Tamari sauce, orange and lemon juices, and chopped garlic in a small bowl. Be sure the sweetener is thoroughly blended in.
Put salmon filet and liquid mix in a plastic bag and shake to thoroughly coat the salmon. Marinate at least two hours at room temperature.
Add olive oil to a large frying pan and the marinade to a separate sauce pan. Heat both on medium-high, stirring the marinade occasionally (it will thicken).
Saute the salmon in the olive oil for 5-6 minutes on one side, being careful not to burn it.
Cut the filet in half on the long side with a sharp-edged spatula. Carefully flip the 2 pieces with a spatula and cook an additional 5 minutes or until done
Pour the hot marinade into the frying pan and simmer a few minutes until thickened. Serve the salmon pieces, spooning the thickened sauce on the top.