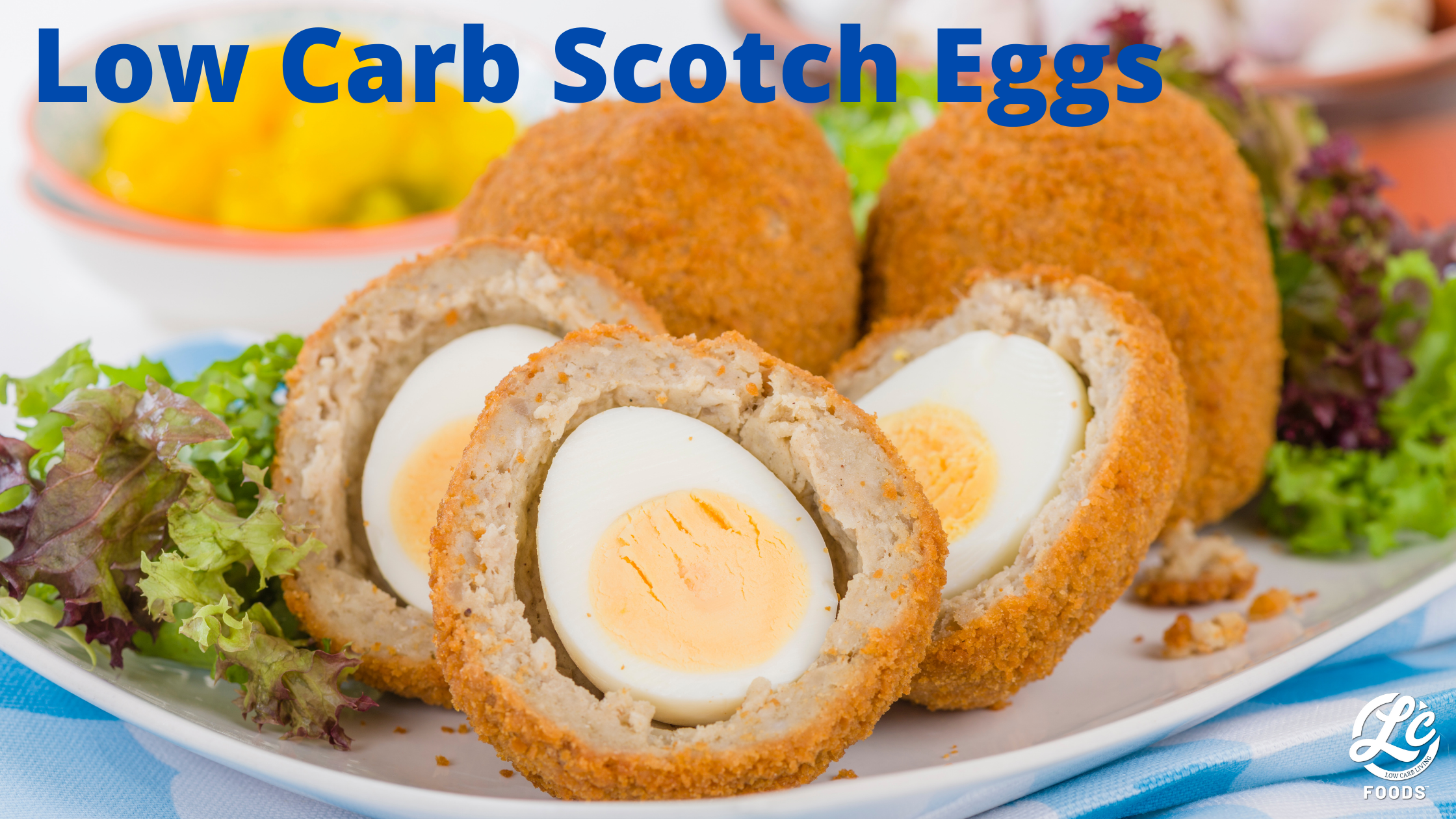 Ingredients:
1 pound uncooked bulk sausage
6 boiled eggs (cooked to your desired doneness)
1-2 raw eggs, beaten
1 cup LC Seasoned Bread Crumbs
Oil spray for coating the eggs
Method:
Preheat the oven to 400 degrees F.
Line a baking sheet with parchment paper.
Beat the raw eggs in a bowl. Set up another bowl with the LC Seasoned Bread Crumbs.
Peel the hard-boiled eggs. Divide the sausage into 6 equal parts.
Flatten each portion of sausage into a thin patty large enough to wrap around the hard-boiled egg. Lay the egg in center and wrap sausage around the whole egg, working the sausage together to close any seams or gaps. Repeat for all eggs.
Dip the sausage-wrapped egg in the beaten raw egg, then roll them in the LC Seasoned Bread Crumbs, making sure they are fully coated.
Carefully place the coated eggs on the parchment lined baking sheet.
Spray outside of each coated egg evenly with oil.
Place them in the oven and bake for about 25 minutes until the sausage is fully cooked.
Cut in half and serve with optional low carb topping (they are great with mustard or hot sauce!)
All LC Foods products have full nutritional detail on their labels and website. Total carb counts for a full recipe will vary and depend on the other ingredients used. Please refer to free apps, such as My Fitness Pal, My Net Diary or Carb Manager, to calculate nutritional information.