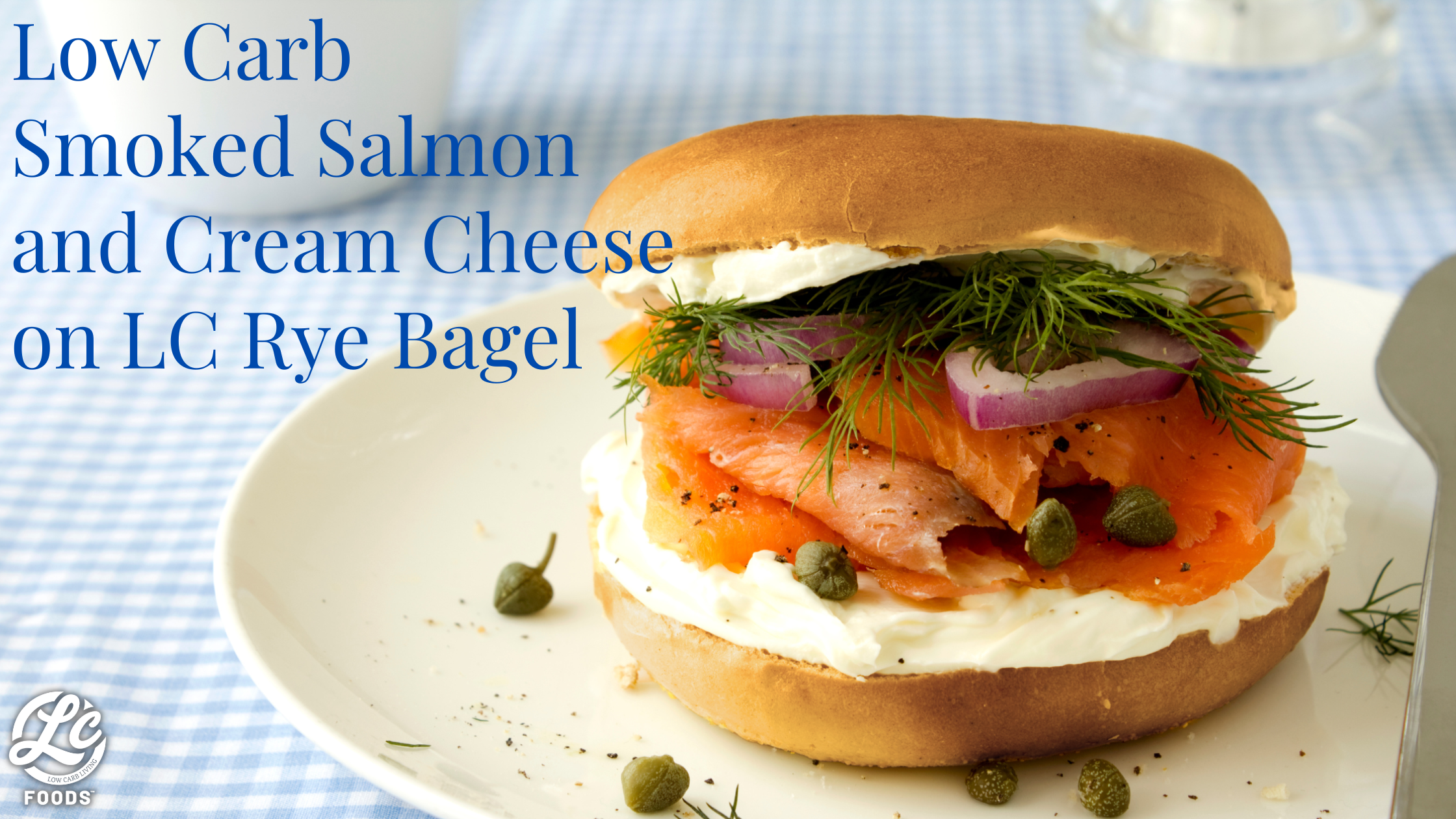 Ingredients:
3 LC NY Style Rye and Caraway Bagels, split and toasted
6 oz. cream cheese, softened
6 oz. sliced smoked salmon
6 thin slices of tomato
Fresh ground black pepper to taste
1/3 cup thinly sliced red onion
6 sprigs fresh dill
2 Tablespoons capers, drained
Method:
Split and toast the LC NY Style Rye and Caraway Bagels
Spread the toasted bagel halves with cream cheese.
Top with the sliced smoked salmon, tomato and onion.
Sprinkle with freshly ground pepper and garnish with capers and dill.
Top with the other bagel half
Enjoy!
All LC Foods products have full nutritional detail on their labels and website. Total carb counts for a full recipe will vary and depend on the other ingredients used. Please refer to free apps, such as My Fitness Pal, My Net Diary or Carb Manager, to calculate nutritional information.