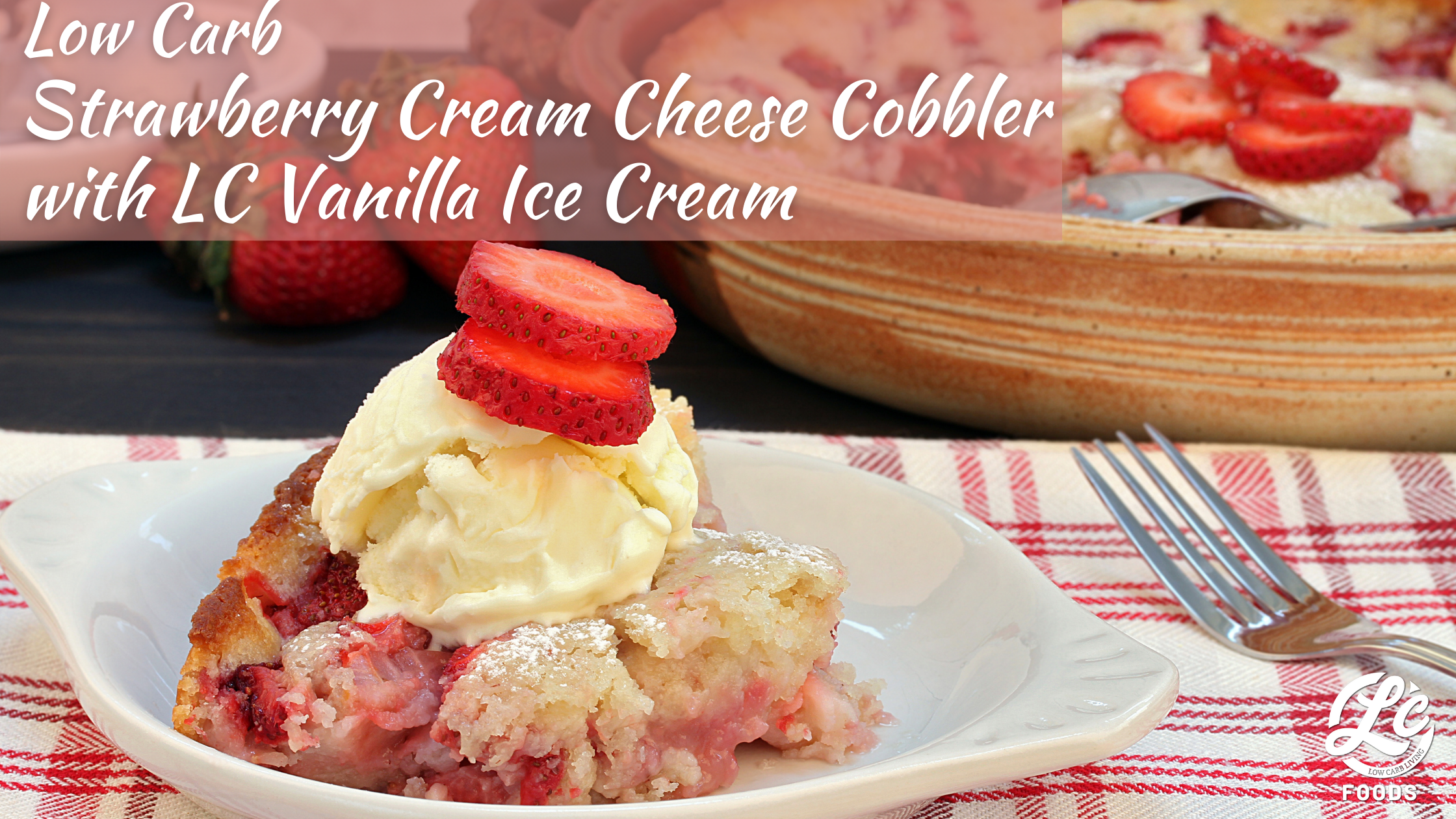 Ingredients:
1/2 cup LC Almond Flour
1/2 cup softened unsalted butter
2 medium eggs, room temperature
1 teaspoon vanilla extract
1/2 teaspoon baking powder
1/4 teaspoon salt
4 oz cold, full fat cream cheese
8 strawberries cut in pieces, plus one sliced for garnish, if desired
1 package LC Vanilla Ice Cream Mix, prepared according to package directions
Method:
Preheat the oven to 380 degrees
Grease an 8" x 8" baking dish with non-stick spray or butter
In a bowl, mix the butter and LC White Sugar Sweetener, Erythritol together until smooth
Beat in the eggs and vanilla extract
Add the LC Almond Flour, salt and baking powder and mix until smooth
Pour the batter into the buttered baking dish
Place the strawberries on top of the batter
Scatter the top with the cream cheese pieces
Cover the baking dish with foil and bake for 25 minutes. Take the dish out of the oven and remove the foil, then continue to bake for another 20-25 minutes until firm.
Let it cool slightly, top with a scoop of LC Vanilla Ice Cream and enjoy!
All LC Foods products have full nutritional detail on their labels and website. Total carb counts for a full recipe will vary and depend on the other ingredients used. Please refer to free apps, such as My Fitness Pal, My Net Diary or Carb Manager, to calculate nutritional information.