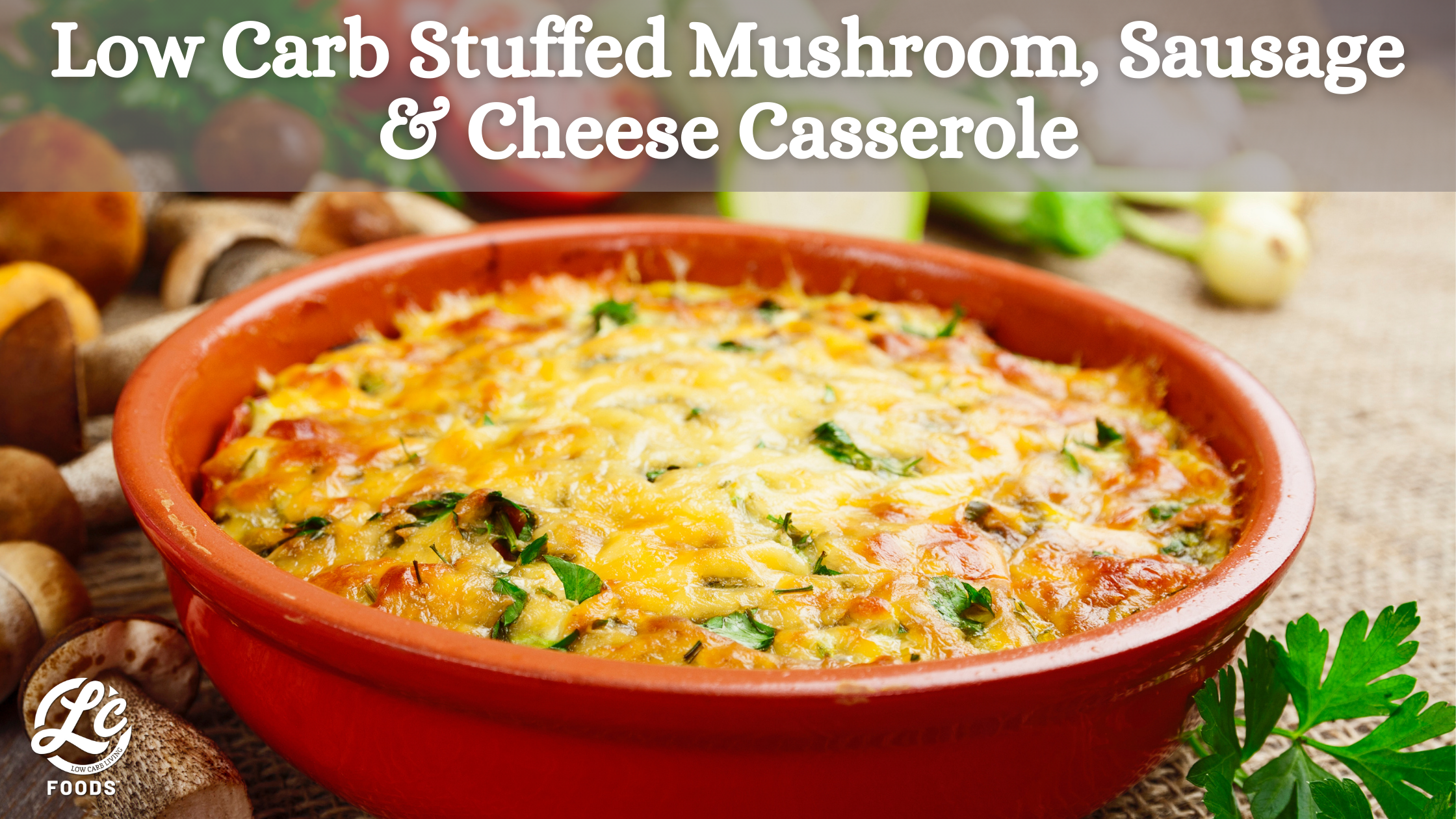 Ingredients:
3 tablespoons olive oil
1 1/2 pounds medium white button mushrooms, quartered
½ pound ground mild Italian sausage, browned and drained
Kosher salt and freshly ground black pepper
3 cloves garlic, finely chopped
4 ounces cream cheese, cut into pieces
1/2 cup shredded mozzarella
1 cup LC Seasoned Bread Crumbs
1/2 cup grated Parmesan cheese
1/4 cup fresh parsley, chopped
2 tablespoons unsalted butter, melted
½ cup grated sharp cheddar cheese (optional)
Method:
Preheat the oven to 350 degrees F.
Spray an 8 x 8 casserole dish with non-stick cooking spray.
Heat the olive oil in a large skillet over medium-high heat.
Add the mushrooms, 1/2 teaspoon salt and a few grinds of pepper and cook, stirring occasionally, until the mushrooms are softened and have released most of their liquid, 7 to 8 minutes.
Add the garlic and cook, stirring occasionally, until soft and fragrant, about 1 minute.
Stir in the cream cheese and cook until melted and evenly coating the mushrooms.
Stir in the mozzarella, 1/2 cup of the LC Seasoned Bread Crumbs,1/4 cup of the Parmesan and the browned sausage until everything is well combined.
Transfer to the 8-inch square baking dish.
Top the casserole with the shredded cheddar cheese.
Combine the parsley, melted butter, the remaining 1/2 of LC Seasoned Bread Crumbs and 1/4 cup Parmesan in a medium bowl. Sprinkle over top of the mushrooms.
Bake until the breadcrumbs are light golden brown and the cheddar cheese is melted, 25 to 30 minutes
Submitted by LC Foods Customer
All LC Foods products have full nutritional detail on their labels and website. Total carb counts for a full recipe will vary and depend on the other ingredients used. Please refer to free apps, such as My Fitness Pal, My Net Diary or Carb Manager, to calculate nutritional information.