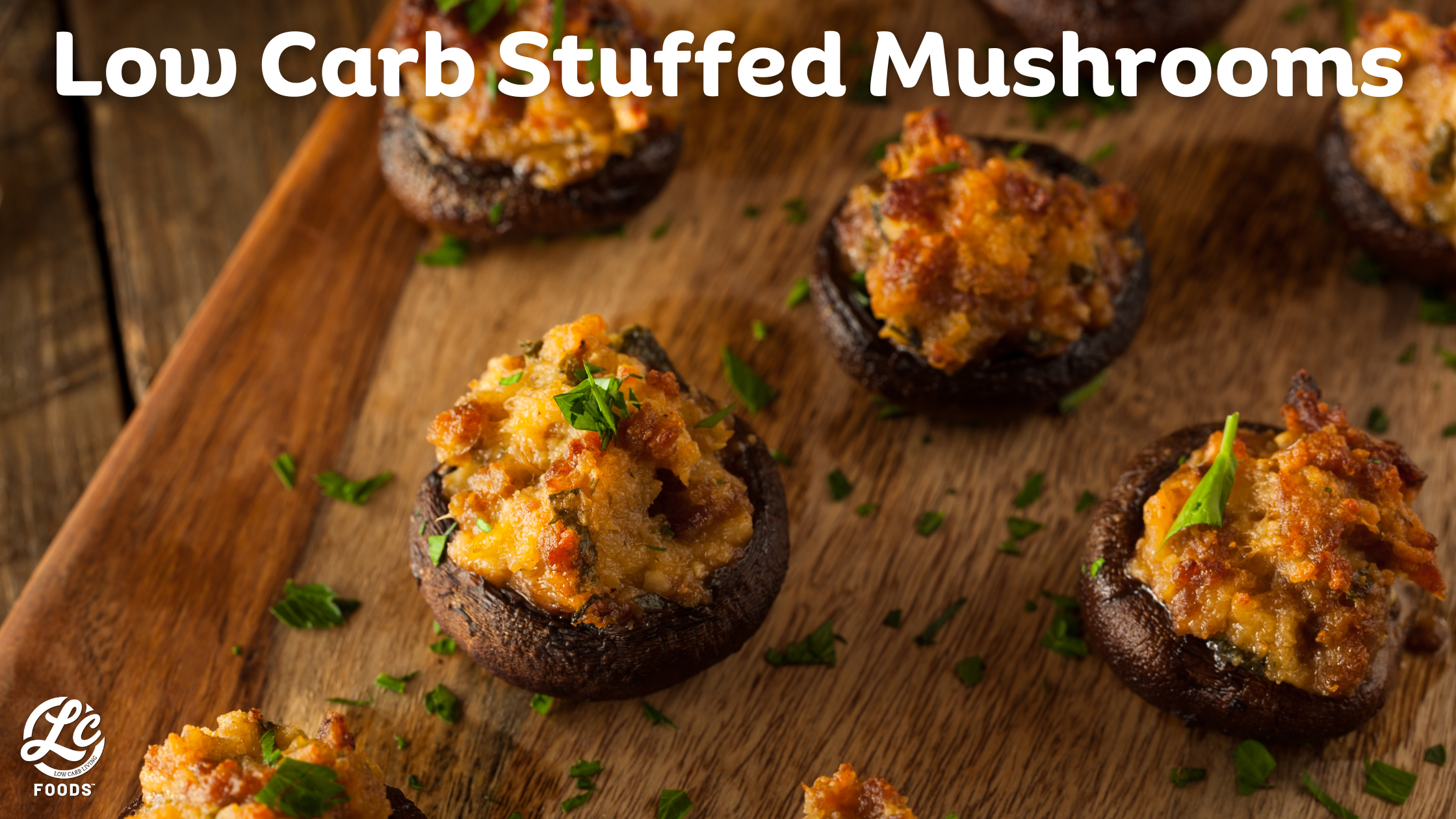 Ingredients:
1 pound baby bella mushrooms cleaned, stems removed and set aside
1 large shallot finely diced
2 garlic cloves minced
4 strips of bacon, cooked and chopped
8 tablespoons butter
½ cup LC Seasoned Bread Crumbs
1 cup grated romano cheese
Method:
Preheat oven 400°.
Finely dice the mushroom stems.
Melt the butter in a large skillet over medium heat. Sauté the stems and shallots until the shallots are softened and translucent.
Stir in garlic and sauté until fragrant, then remove the skillet from heat.
Stir in LC Seasoned Bread Crumbs, chopped bacon and romano cheese. Season with salt and pepper if needed, to taste. (Note: the LC Bread Crumbs are seasoned and the cheese is a bit salty, so be careful to not over salt.)
Using a teaspoon, stuff the mushrooms with the filling. Fill each cap, then pile more on top to form a mound.
Place on a parchment or foil lined baking sheet.
Bake for 15 to 20 minutes until the tops are golden.
Enjoy!
All LC Foods products have full nutritional detail on their labels and website. Total carb counts for a full recipe will vary and depend on the other ingredients used. Please refer to free apps, such as My Fitness Pal, My Net Diary or Carb Manager, to calculate nutritional information.