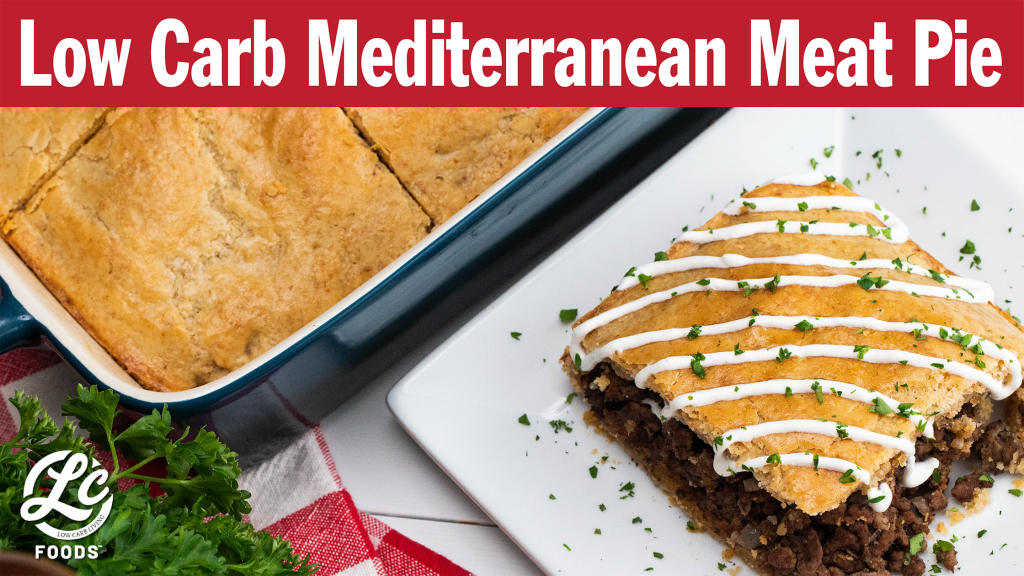 Prep Time: 1 hour 15 minutes
Cook Time: 30 minutes
Total Time: 1 hour 45 minutes
Servings: 6-8
Ingredients:
Crust:
1 package LC Pie Crust Mix
½ cup unsalted butter, frozen
6 tbsp shortening, frozen
3 tbsp + 1 tsp heavy cream
1 tbsp white vinegar
3 tbsp + 1 tsp water
1 egg
1 tbsp water
Filling:
1 tbsp olive oil
1 ½ lb lean ground beef
1 small onion, chopped
3 garlic cloves, minced
2 tbsp tomato sauce
1 tsp ground allspice
Salt and black pepper, to taste
Method:
Start by preparing the LC Pie Crust according to package instructions. Split dough in two, roll out both halves into a rectangular shape, and place one into a small, greased casserole pan. Place the other on a lined sheet pan. Refrigerate both pie crusts, separately, for 1 hour.
Prepare the meat filling. Heat olive oil in a large nonstick pan. On medium-high heat, saute the chopped onions briefly. Add garlic, saute until fragrant. Add the ground beef. Cook until fully browned, tossing regularly. Remove the pan from the heat briefly to drain any fat, then return back to the stove. Add in the allspice, salt and pepper, and tomato sauce and stir to fully combine. Remove from the heat.
Preheat the oven to 425F.
Take the pie crusts out of the fridge. Take a fork and score the bottom pie crust. Top it with the filling. Top with the other pie crust and roll the edges under.
Whisk the egg and water together to form an egg wash. Brush this on the top of the pie, and cut a few vents.
Bake for 15-20 minutes. If the crust begins to brown too much, cover in aluminum foil.
Serve warm!