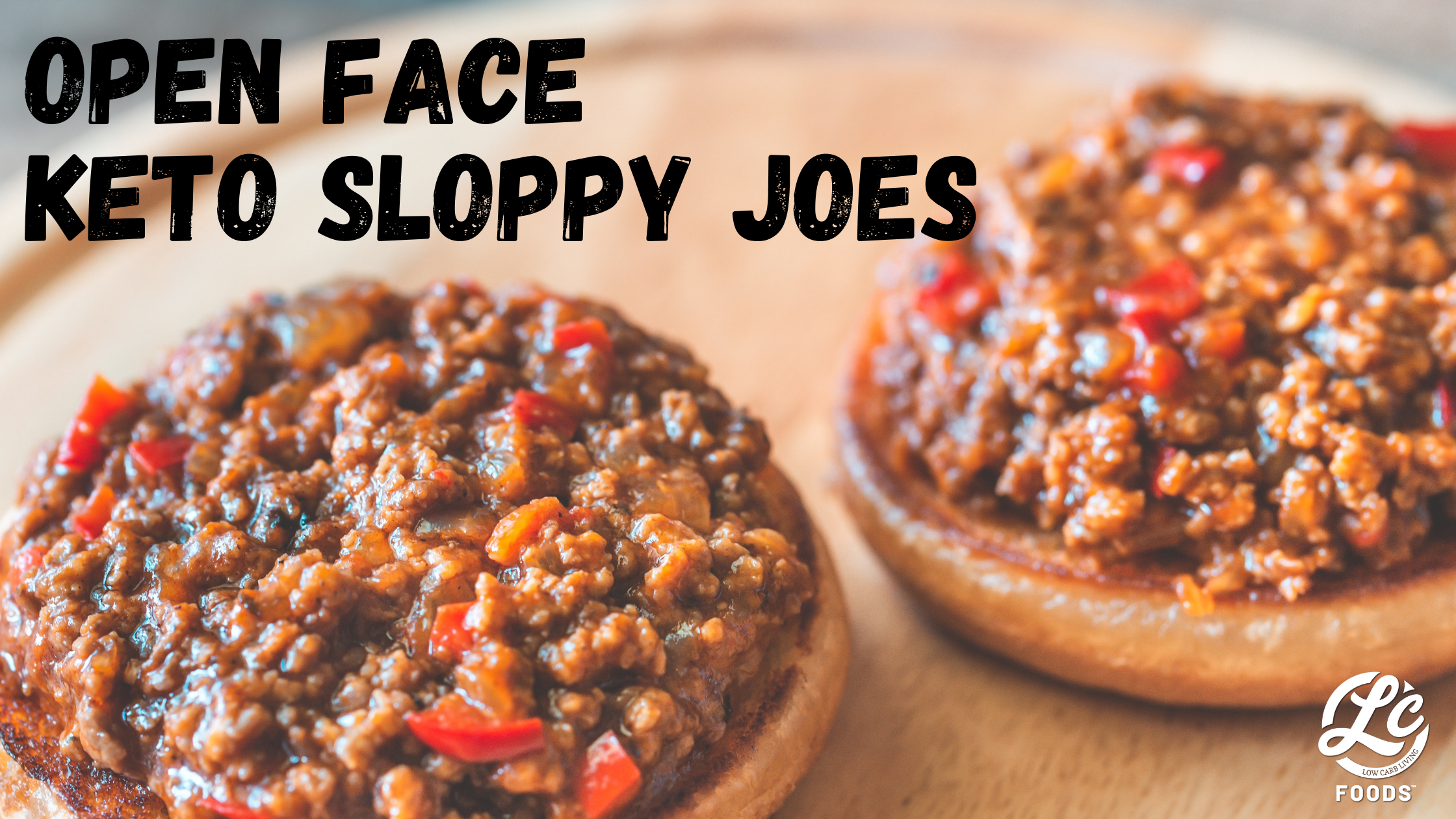 Ingredients:
1/2 tablespoon olive oil
½ medium onion, chopped
½ red bell pepper, chopped
1 pound ground beef
3/4 cup tomato sauce, no added sugar
1/2 cup beef bone broth
1 1/2 tablespoons tomato paste
1/2 teaspoon yellow mustard
1 tablespoon LC Brown Sugar Sweetener-Erythritol
1 tablespoon Worcestershire sauce
1 teaspoon red wine vinegar
1 teaspoon chili powder
1/2 teaspoon sea salt
pinch of crushed red pepper flakes
pinch of black pepper
LC Soft Baked Hamburger Rolls, sliced and toasted
Method:
In a large frying pan, heat the olive oil on medium high. Saute the chopped onion and red bell pepper until slightly soft.
Add the ground beef and cook until it is no longer pink, breaking it up as you cook it, about 5 minutes.
If desired, drain the grease from the pan.
Add the tomato sauce, beef broth, tomato paste and mustard and mix thoroughly.
Add the LC Brown Sugar Sweetener-Erythritol, Worcestershire sauce and red wine vinegar and bring everything to a simmer.
Next, add the chili powder, salt, red pepper flakes and black pepper and simmer, uncovered until the sauce has thickened, about 10 minutes.
Once it has thickened, cover the pan and simmer on low until ready to serve. If needed, stir in a little more bone broth if it gets too thick.
Serve on toasted and sliced LC Soft Baked Hamburger Rolls and enjoy!
All LC Foods products have full nutritional detail on their labels and website. Total carb counts for a full recipe will vary and depend on the other ingredients used. Please refer to free apps, such as My Fitness Pal, My Net Diary or Carb Manager, to calculate nutritional information.