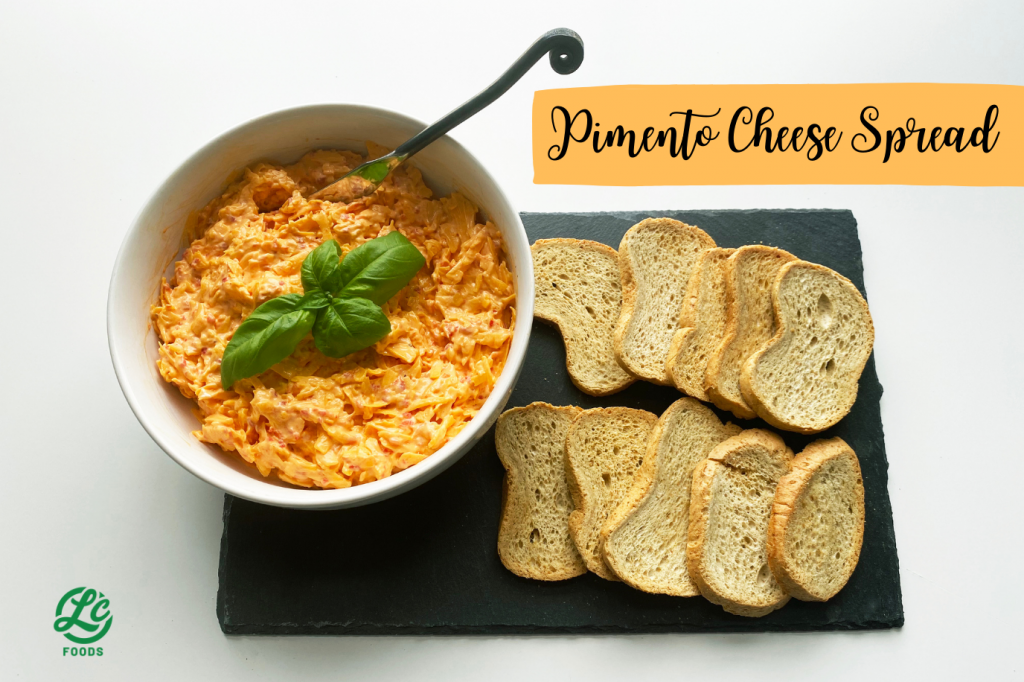 This southern staple is so versatile and easy to mix up! Pairs well with our variety of low carb bagel chips.
---
Ingredients:
8 oz extra sharp cheddar cheese, shredded
1/2 cup mayonnaise
4 oz cream cheese, softened
1 – 4oz jar sliced pimentos, drained
1/4 tsp garlic powder
fresh cracked pepper, to taste
sea salt, to taste
Method:
Place all ingredients, except for cheese, in a food processor and blend until combined.*
Pour mixture into a bowl and add shredded cheese.
Mix with a spatula until fully combined.
Serve with veggies, low carb bagel chips, low carb pork rinds, low carb dip sticks
*If you don't have a food processor, you can skip this step. Instead, whisk together mayonnaise, cream cheese, garlic powder, pepper and salt. Then add in finely chopped pimentos and shredded cheese. Mix well with a spatula.