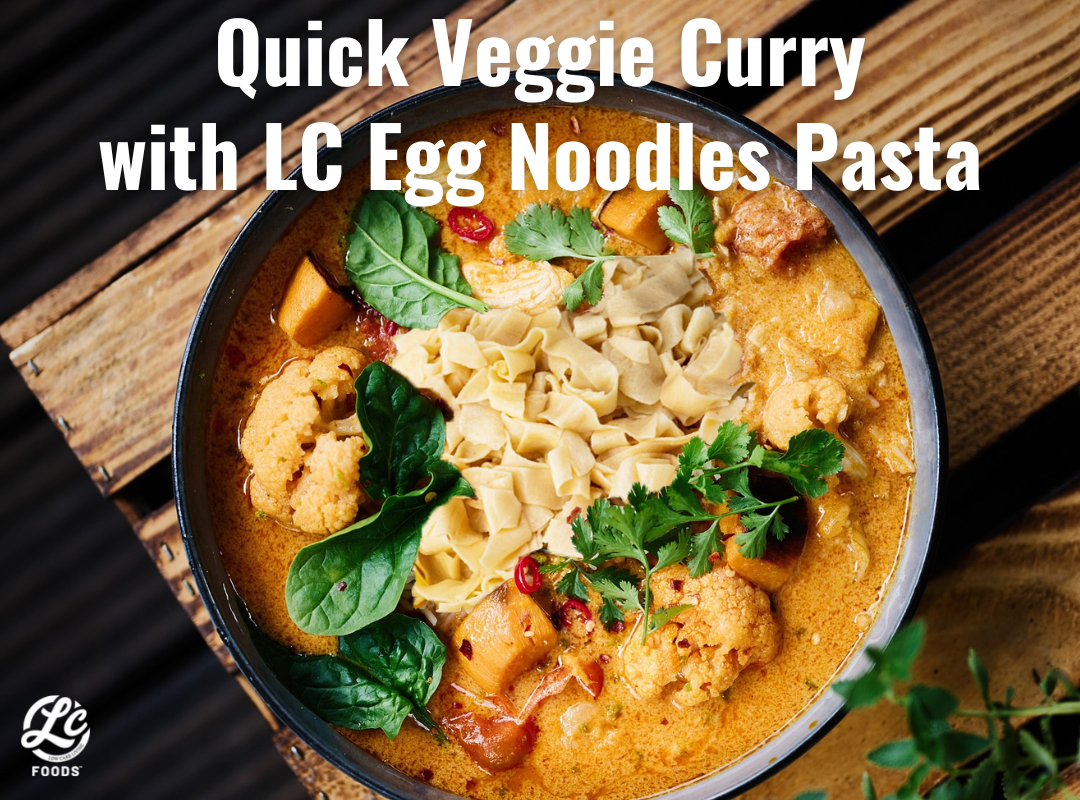 Ingredients:
1 package LC Egg Noodles Pasta cooked according to package directions
Coconut or olive oil, for cooking
1 onion, peeled, halved and thinly sliced
2 garlic cloves, crushed
1 Tablespoon grated fresh ginger
1–3 cups chopped fresh vegetables – any low carb favorite
2–3 teaspoons curry paste
1/4 teaspoon salt
1 can LC-Coconut Cream
A handful of fresh spinach, chard or kale, chopped (remove the stems)
Method:
Cook LC Egg Noodles Pasta according to package directions. Drain and set aside.
In a large skillet set over medium-high heat, sauté the onions in a drizzle of oil for 2-3 minutes, until soft.
Add the garlic and ginger and cook for another minute.
Add any firm veggie you're using, such as cauliflower, and cook them for a few minutes, until they soften and start to turn golden on the edges.
Add the remaining vegetables along with the curry paste, cumin, salt and LC Coconut Cream and bring the mixture to a simmer.
Cook for about 5 more minutes, until the sauce thickens and the vegetables are tender. (How long you cook it all will depend on the veggies you use and how big the pieces are.)
Season with salt and pepper.
Stir in the spinach and cook for a minute, just until it wilts.
Meanwhile, run hot water over the cooked noodles to slightly warm and shake the colander to remove excess water.
Serve immediately over the cooked LC Egg Noodles Pasta.
Enjoy!
All LC Foods products have full nutritional detail on their labels and website. Total carb counts for a full recipe will vary and depend on the other ingredients used. Please refer to free apps, such as My Fitness Pal, My Net Diary or Carb Manager, to calculate nutritional information.