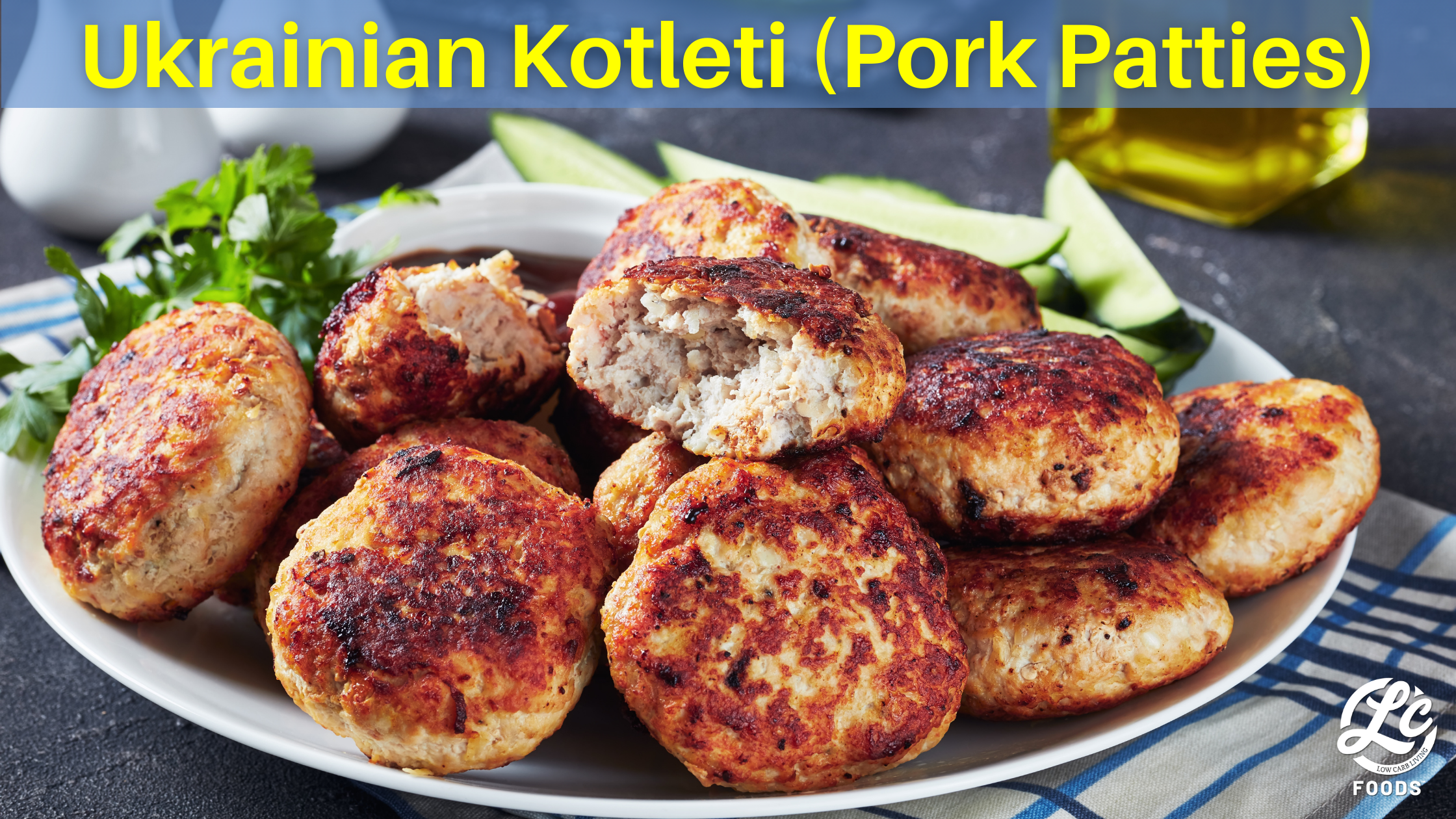 Ingredients:
Kotleti (Patties):
1 lb ground pork
1 lb ground chicken
1 medium onion, finely grated
2 Tbsp mayonnaise
1 large egg
1 Tbsp heavy cream
1/3 cup LC Seasoned Bread Crumbs
1-2 garlic cloves, minced
2 Tbsp chopped baby dill
1/2 tsp salt
1/4 tsp ground pepper
Coating:
Method:
In a large mixing bowl, add all of the ingredients for the patties and combine well.
Cover the mixture with plastic wrap and refrigerate for about an hour. This makes it easier to form the patties.
After the mixture has chilled a bit, working with wet hands (to help keep the meat from sticking to your hands), form the patties into small, uniform oval like shapes (recipe should make about 20).
Add the 1/2 cup of LC Seasoned Bread Crumbs into a separate bowl.
Once all of the patties are formed, toss each one in the bread crumbs until they are thoroughly coated.
In a large skillet, pour enough oil so that the bottom is covered. Heat the oil on the stove over medium heat.
Once oil is hot, fry the patties in batches, 4-5 minutes per side, until they are crispy on the outside and fully cooked on the inside.
Drain the patties on a paper towel lined plate.
Serve hot with your favorite low carb side dish and enjoy!
All LC Foods products have full nutritional detail on their labels and website. Total carb counts for a full recipe will vary and depend on the other ingredients used. Please refer to free apps, such as My Fitness Pal, My Net Diary or Carb Manager, to calculate nutritional information.