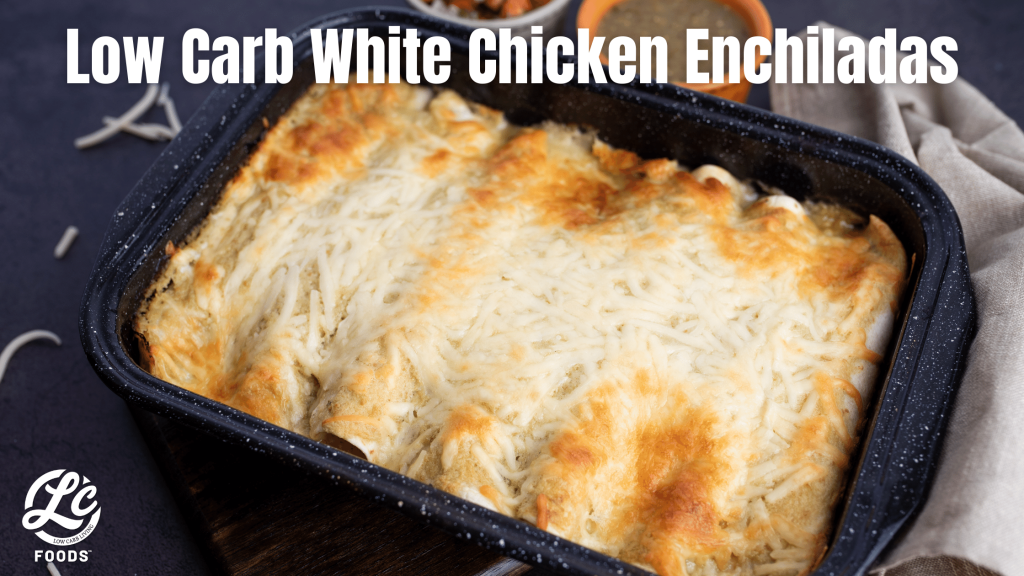 Ingredients:
2 chicken breasts cooked and shredded
1 cup green chile enchilada sauce
2 cups shredded mozzarella cheese, separated
6 medium low carb tortillas (such as Carb Balance)
2 tablespoons unsalted butter
1 1/2 cups chicken broth
1 four ounce can of green chiles
3/4 cup sour cream
1 tablespoon LC Thick 'n Saucy
2 tablespoons chopped fresh parsley and/or cilantro
Method:
Preheat the oven to 350 degrees and coat a baking dish with cooking spray.
Add shredded chicken, 1 cup of the mozzarella, and enchilada sauce to a large mixing bowl. Stir to combine.
Place about ¼ cup of the chicken mixture into each low carb tortilla and roll it up, then place them into the greased baking dish, seam side down.
Make the sauce by melting the butter in a saucepan over medium heat. Whisk in the chicken broth, add the sour cream and green chiles and stir until smooth. Then add the Thick 'n Saucy and whisk to thicken. Season with salt and pepper to taste.
Pour the sauce over the enchilada dish and sprinkle the remaining cheese. Bake for 20-25 minutes until the top starts to turn golden.
Garnish with parsley or cilantro and serve.