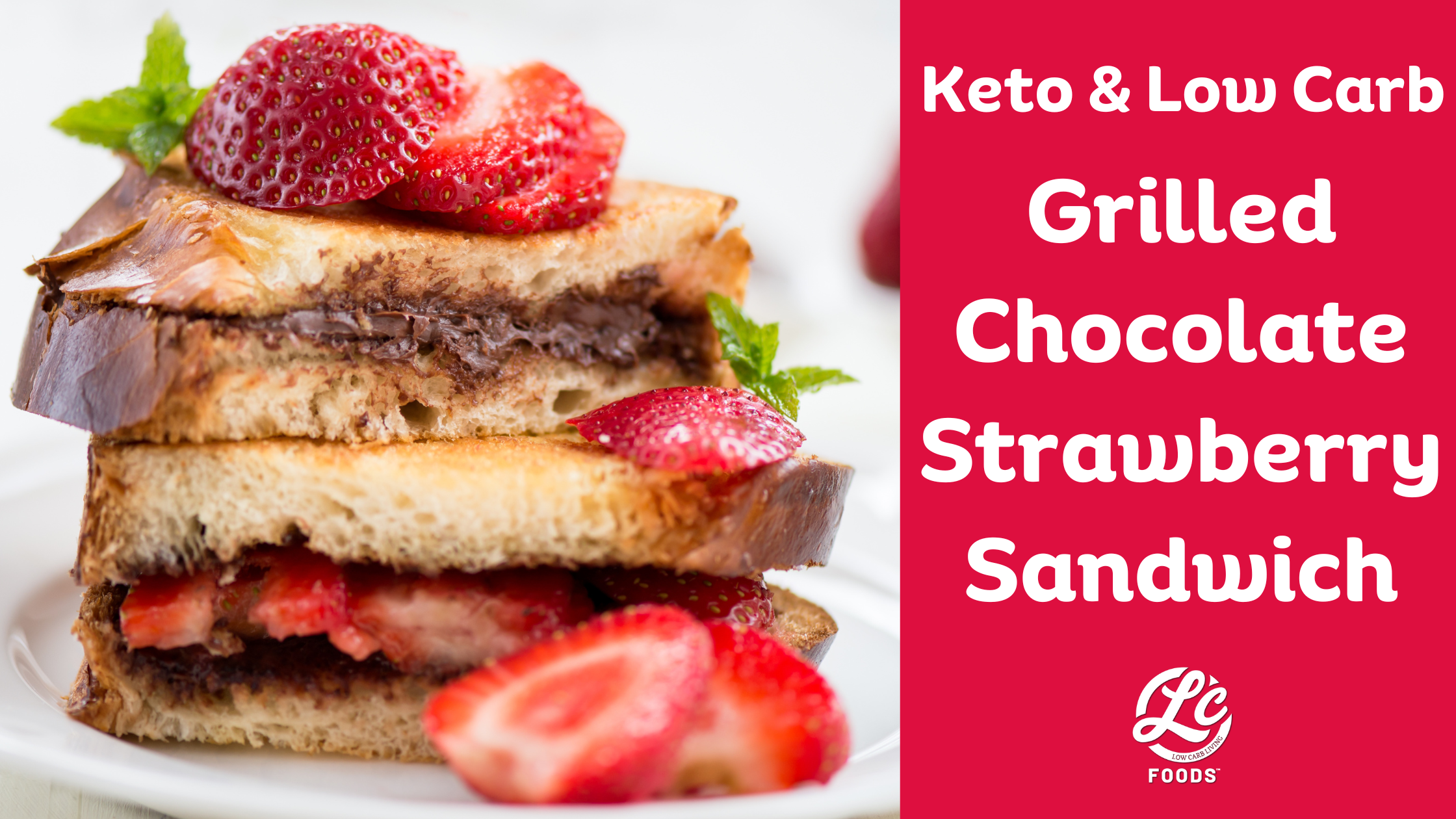 Ingredients:
Method:
Heat a small skillet on medium heat.
Butter one side of the LC Hearty White Bread and place it buttered side down in the skillet.
Spread the LC Dark Chocolate Almond Spread on the side of the bread facing up.
Arrange the sliced strawberries on top of the chocolate.
Quickly spread butter on one side of the second slice of bread and place it on top of the strawberries, butter side up.
Once the first side is browned, carefully flip the sandwich with a spatula and brown the other side.
Let it cool slightly, cut it in half and enjoy!
NOTE: Optionally, you could also spread all natural peanut butter to the second slice of bread before placing it on top of the strawberries, peanut butter side down/butter side up. YUM!
All LC Foods products have full nutritional detail on their labels and website. Total carb counts for a full recipe will vary and depend on the other ingredients used. Please refer to free apps, such as My Fitness Pal, My Net Diary or Carb Manager, to calculate nutritional information.