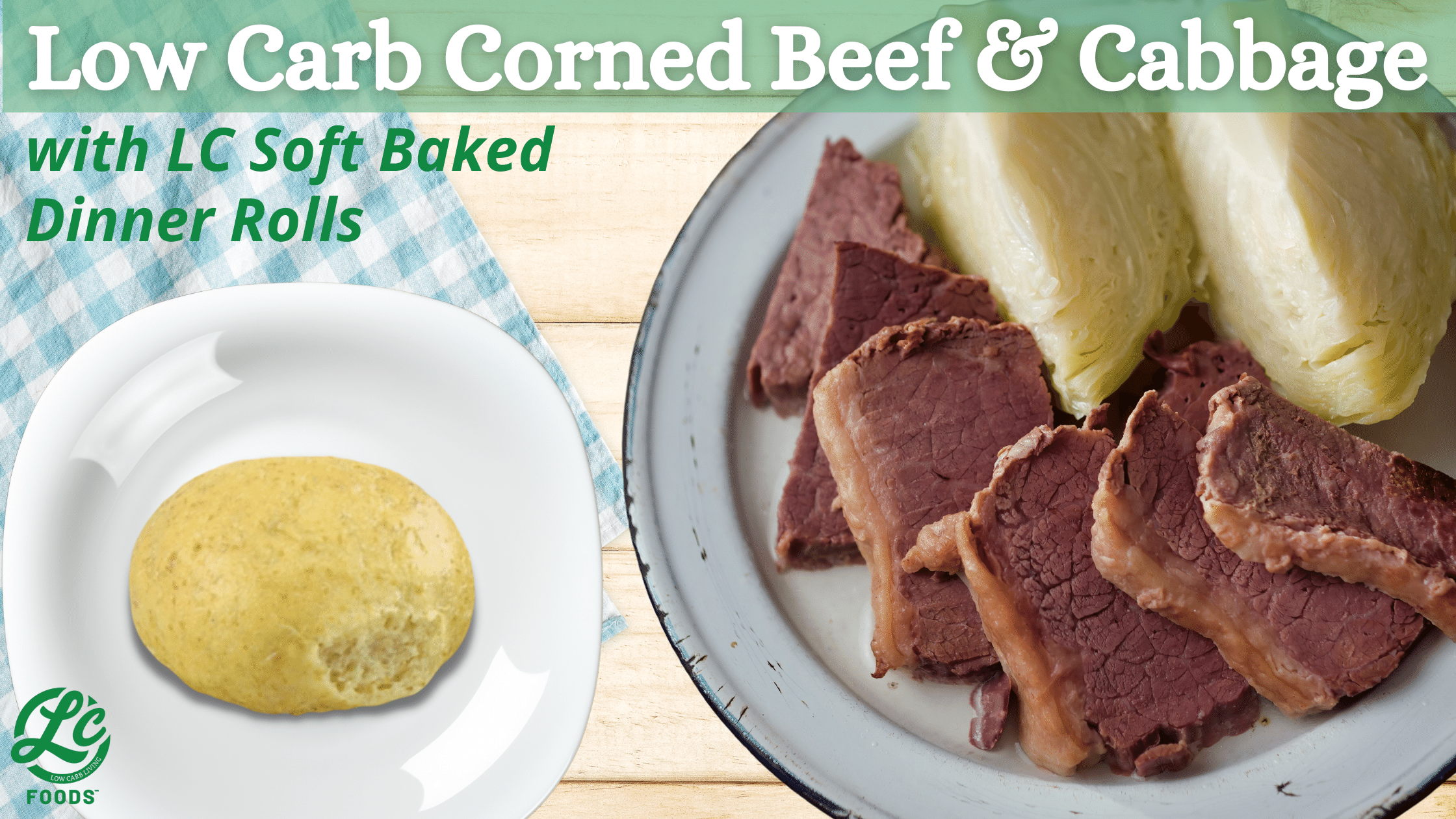 Ingredients:
Beef Brisket with spice packet – about 3 lbs.
1 medium onion, sliced
1 Tablespoon LC Brown Sugar Sweetener-Erythritol
2 bay leaves
1 cup beef stock
1 medium head cabbage, cut into eight wedges
Method:
Preheat the oven to 300°F or heat a slow cooker on the low setting
Rinse the brisket and pat it dry (otherwise it may be too salty).
Trim off excess fat from brisket, if desired.
Place the sliced onions in the bottom of a large oven proof Dutch oven, or in the slow cooker, if using.
Place the corned beef on top of the onions and sprinkle the spice packet and LC Brown Sugar Sweetener-Erythritol over top.
Pour the beef stock over top of the brisket.
Place cabbage wedges around the corned beef.
Cover and cook in the oven for 4 hours or in the slow cooker on low for 8 hours.
Let the meat rest before slicing into it, and then ladle the juices over top.
Serve with warm LC Soft Baked Dinner Rolls and enjoy!
The leftover Corned Beef is AMAZING on toasted LC Fresh Baked Rye Bread with Swiss Cheese & mustard!