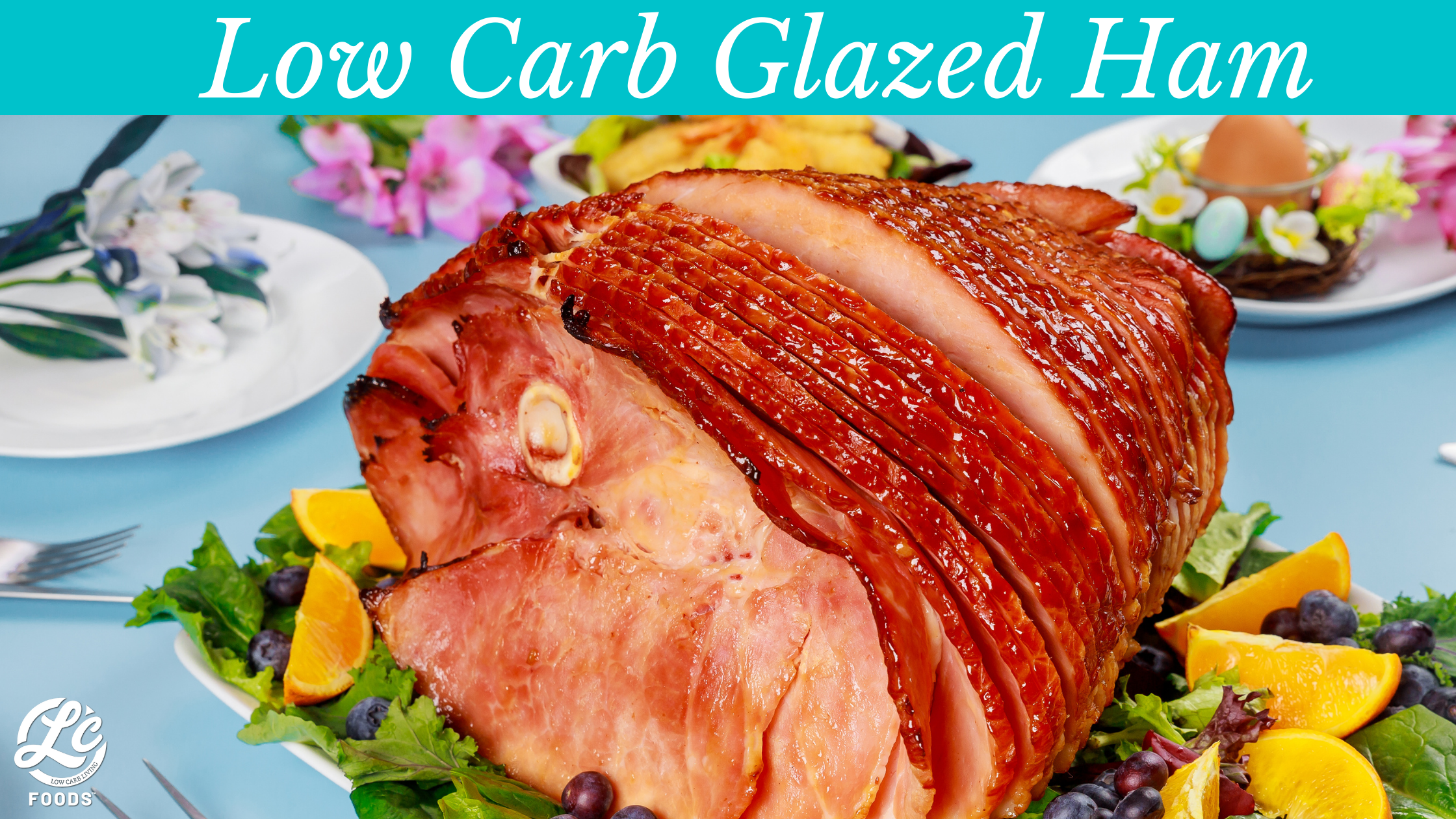 Ingredients:
7-8 lb. Bone-In Spiral Sliced Ham (unseasoned and unglazed)
Glaze:
½ cup water
½ cup Dijon Mustard
3 tablespoon Apple Cider Vinegar
1 teaspoon Cinnamon
1 teaspoon Ground Cloves
½ teaspoon Nutmeg
½ teaspoon Ginger
½ teaspoon Ground Black Pepper
Method:
Preheat the oven to 325 degrees F. You may need to lower the rack in your oven.
Place all of the ingredients for the glaze into a small sauce pan over medium low heat and stir until well combined and the LC Brown Sugar Sweetener-Erythritol has melted. Remove from the heat.
Spray a roasting pan with non-stick spray.
Place the ham flat side down in the roasting pan and brush about half of the glaze all over it, making sure to brush in between the slices.
Wrap the ham loosely with foil and bake it for 10-14 minutes per pound until the center reaches 110 degrees.
Remove the ham from the oven and increase the oven temperature to 400 degrees.
Remove the foil and spoon any juices from the pan over the ham, then brush on the remaining glaze.
Return the ham, uncovered, to the oven for about 20 more minutes, spooning the pan juices over it again after about 10 minutes.
Remove the ham from the oven once the internal temperature reaches 140 degrees. Allow it to rest for 10-15 minutes.
Serve with warm LC Soft Baked Dinner Rolls and Enjoy!
All LC Foods products have full nutritional detail on their labels and website. Total carb counts for a full recipe will vary and depend on the other ingredients used. Please refer to free apps, such as My Fitness Pal, My Net Diary or Carb Manager, to calculate nutritional information.