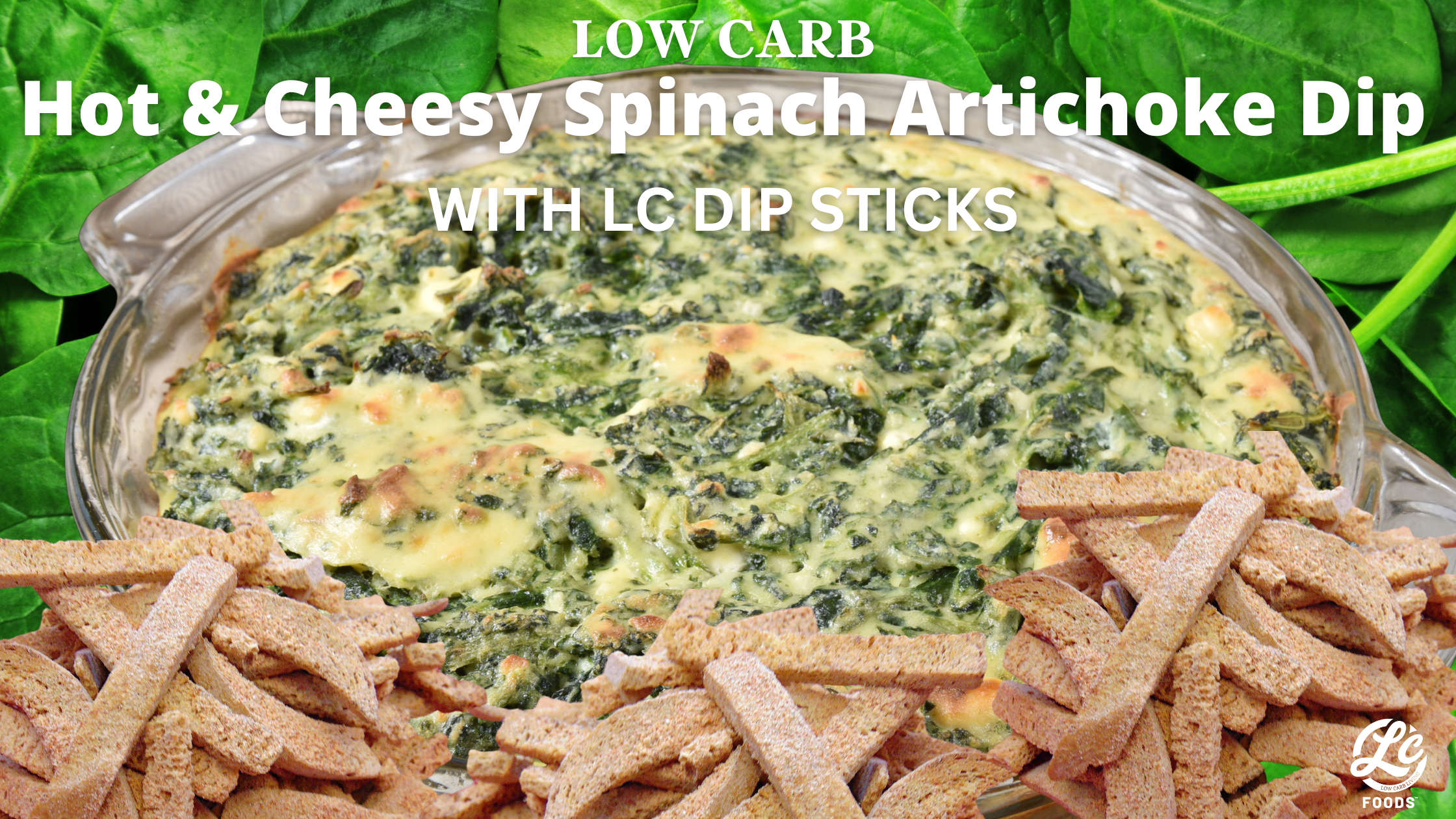 Ingredients:
1 8 ounce package cream cheese, softened
1/2 cup sour cream
1/2 cup shredded mozzarella cheese, divided
1/2 cup grated Parmesan cheese
1/4 cup mayonnaise
2 cloves garlic, minced
Salt and pepper, to taste
1 14 ounce can artichoke hearts, drained and chopped
1/2 cup frozen chopped spinach, thawed and drained
Method:
Preheat oven to 350 degrees F. Lightly grease a small baking dish.
In a medium bowl, mix together cream cheese, sour cream, 1/4 cup mozzarella, Parmesan, mayonnaise, garlic, salt and pepper. Stir in artichoke hearts and spinach until well combined. Pour into a baking dish and top with remaining 1/4 cup mozzarella.
Cover and bake for 20 minutes. Remove cover and bake 5-10 remaining minutes.
Serve hot with LC Dip Sticks or LC Bagel Chips.
Enjoy!
All LC Foods products have full nutritional detail on their labels and website. Total carb counts for a full recipe will vary and depend on the other ingredients used. Please refer to free apps, such as My Fitness Pal, My Net Diary or Carb Manager, to calculate nutritional information.