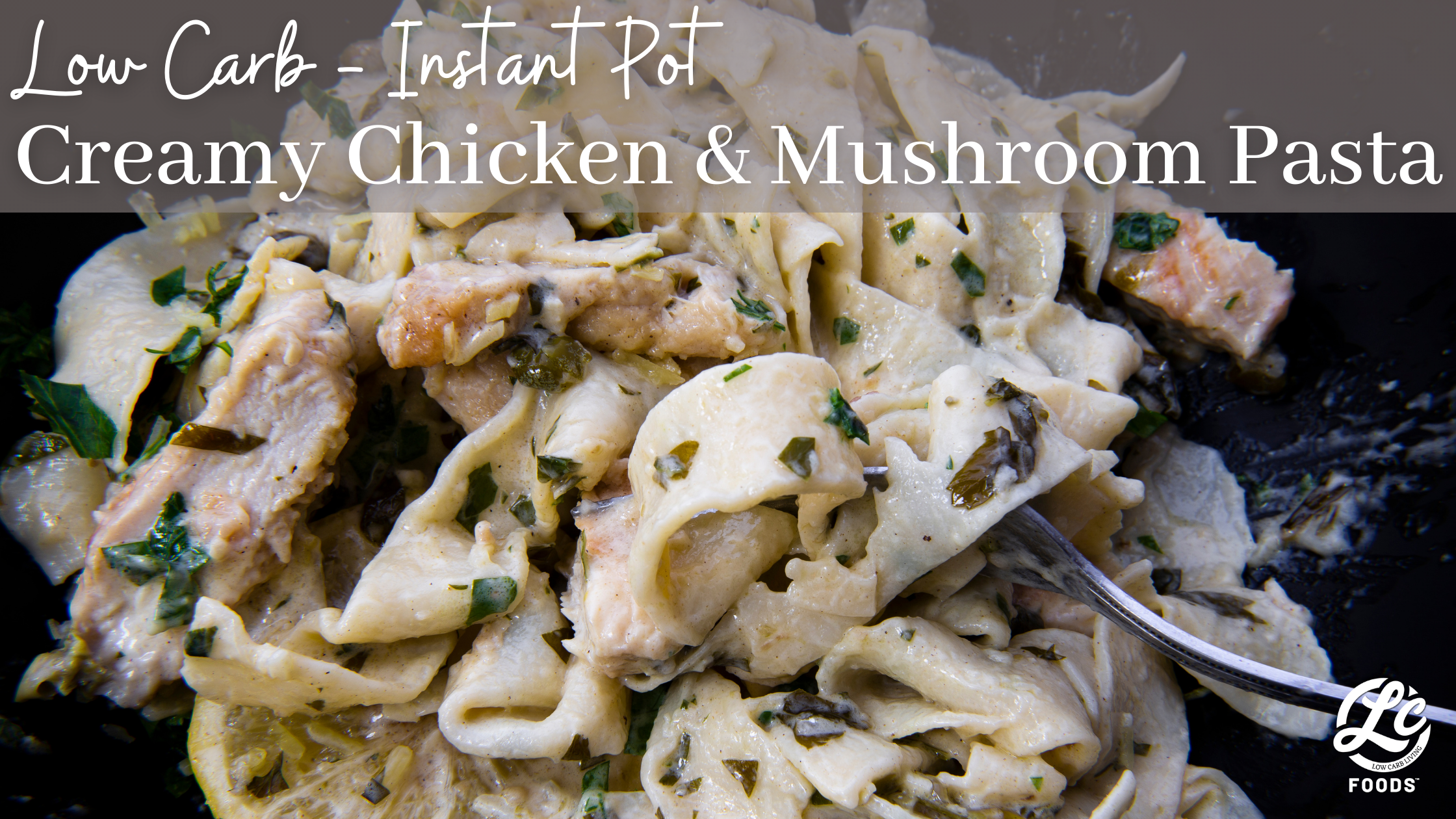 Ingredients:
¼ cup butter
8 ounces of button mushrooms cleaned and quartered
2 cloves garlic minced
½ teaspoon dried thyme
Salt and pepper
1 ½ pounds of boneless skinless chicken thighs cut into bite-sized pieces
1/3 cup chicken broth
1/2 cup heavy cream
1 tablespoon Dijon mustard
¼ teaspoon LC Thick 'n Saucy
1 lemon, sliced (optional)
Method:
Turn on the instant pot and select the sauté function. Add the butter and let it melt.
Add the mushrooms and garlic, and cook, stirring frequently, until mushrooms are nicely browned. Add the thyme, salt and pepper. Cook another 30 seconds. Turn off the instant pot.
Add the chicken pieces to the instant pot on top of the mushrooms and garlic and season with more salt and pepper. Add the broth and stir, scraping any bits off the bottom. Secure the lid on the instant pot and be sure to set the valve to the sealing position. Set the instant pot to the manual function on high and the timer to cook for 5 minutes. The timer will start counting down after it has reached pressure.
When the chicken cooking time is over, let the pressure release naturally for 5 minutes, then carefully turn the valve to the vent position to relieve the remaining pressure.
Meanwhile, bring a pot of salted water to boil on the stove. Once it is boiling, add the LC Egg Noodles Pasta. Cook, stirring occasionally, for 3 to 5 minutes. Turn the heat off and allow the noodles to sit in the water for an additional 3 minutes, then drain in a colander.
Using tongs, take the chicken out and put it on a plate, leaving the mushrooms in the pot. Add the cream and mustard, whisk to combine and set the instant pot on saute again. Cook for a few minutes until the sauce has thickened a little.
Sprinkle the LC Thick 'n Saucy over the cream mixture and stir well. Turn the instant pot off and add the chicken back into the pot and toss to combine.
Serve over LC Egg Noodles Pasta with a squeeze of lemon, if desired.
Enjoy!
Note: The buttons and functions on electric pressure cookers may vary. Please refer to the instructions for your particular pressure cooker for any recipe method discrepancies.
All LC Foods products have full nutritional detail on their labels and website. Total carb counts for a full recipe will vary and depend on the other ingredients used. Please refer to free apps, such as My Fitness Pal, My Net Diary or Carb Manager, to calculate nutritional information.