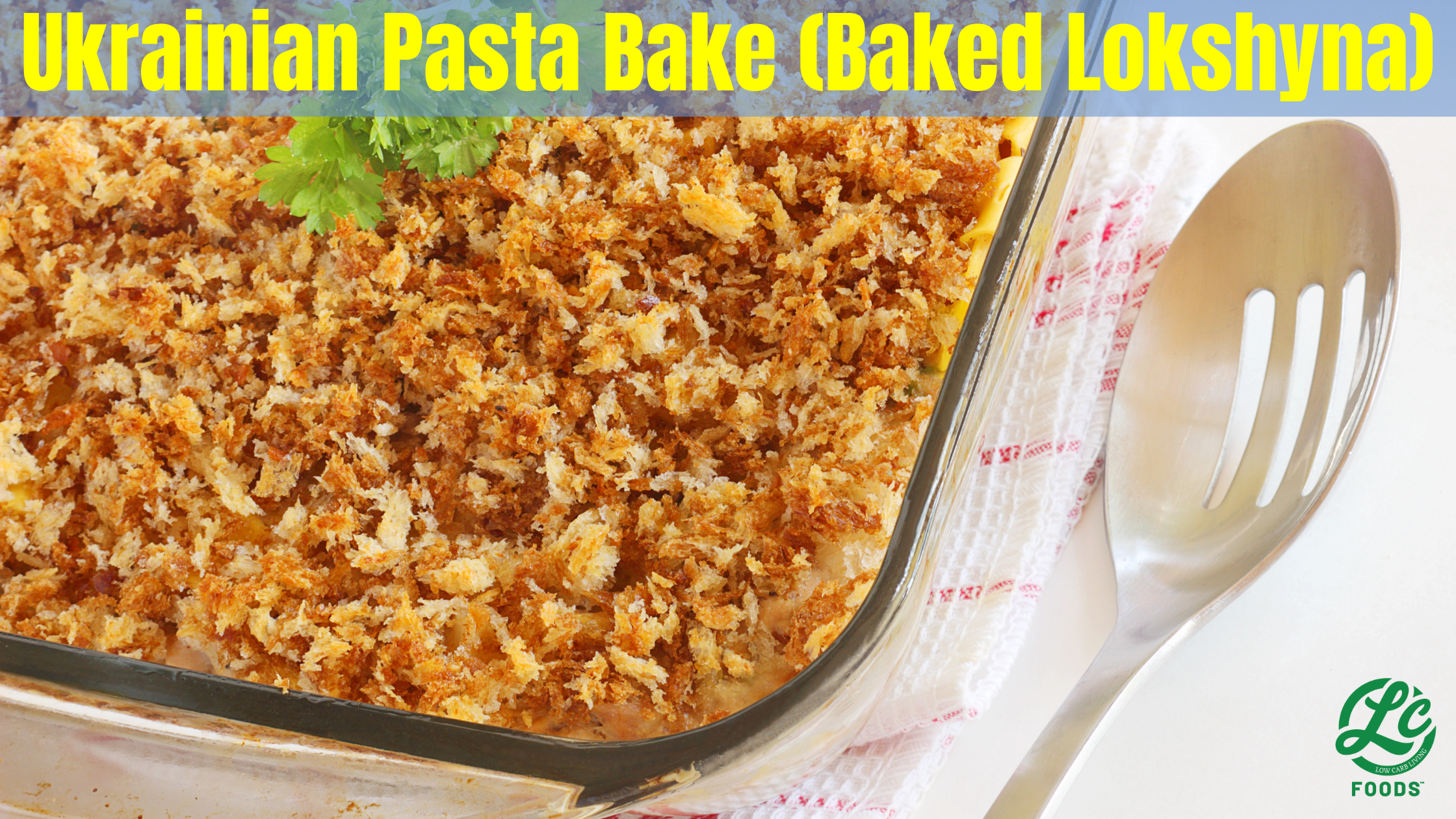 Ingredients:
Cheese Sauce:
2 cups cottage cheese
1/4 cup heavy whipping cream
2 eggs
Salt & pepper, to taste
Topping:
Method:
Bring a large pot of salted water to boil and cook the LC Egg Noodles Pasta according to package directions. Drain and set aside.
Preheat the oven to 350 F and butter a 3-quart casserole dish.
In a large bowl, mix together the cottage cheese, heavy cream, eggs, salt and pepper with a large spoon or spatula.
Add the cooked LC Egg Noodles Pasta to the mixture and gently stir.
Meanwhile, in a large skillet, cook the bacon until crispy. Drain on a paper towel lined plate and then chop or break up into pieces.
Add the chopped bacon and any accumulated bacon fat into the pasta/cheese sauce mixture.
Pour into the buttered casserole dish.
For the topping, stir the melted butter together with the LC Seasoned Bread Crumbs until the mixture resembles wet sand.
Sprinkle the topping on top of the casserole and bake for 30-35 minutes, until golden brown and bubbling.
Enjoy!
All LC Foods products have full nutritional detail on their labels and website. Total carb counts for a full recipe will vary and depend on the other ingredients used. Please refer to free apps, such as My Fitness Pal, My Net Diary or Carb Manager, to calculate nutritional information.