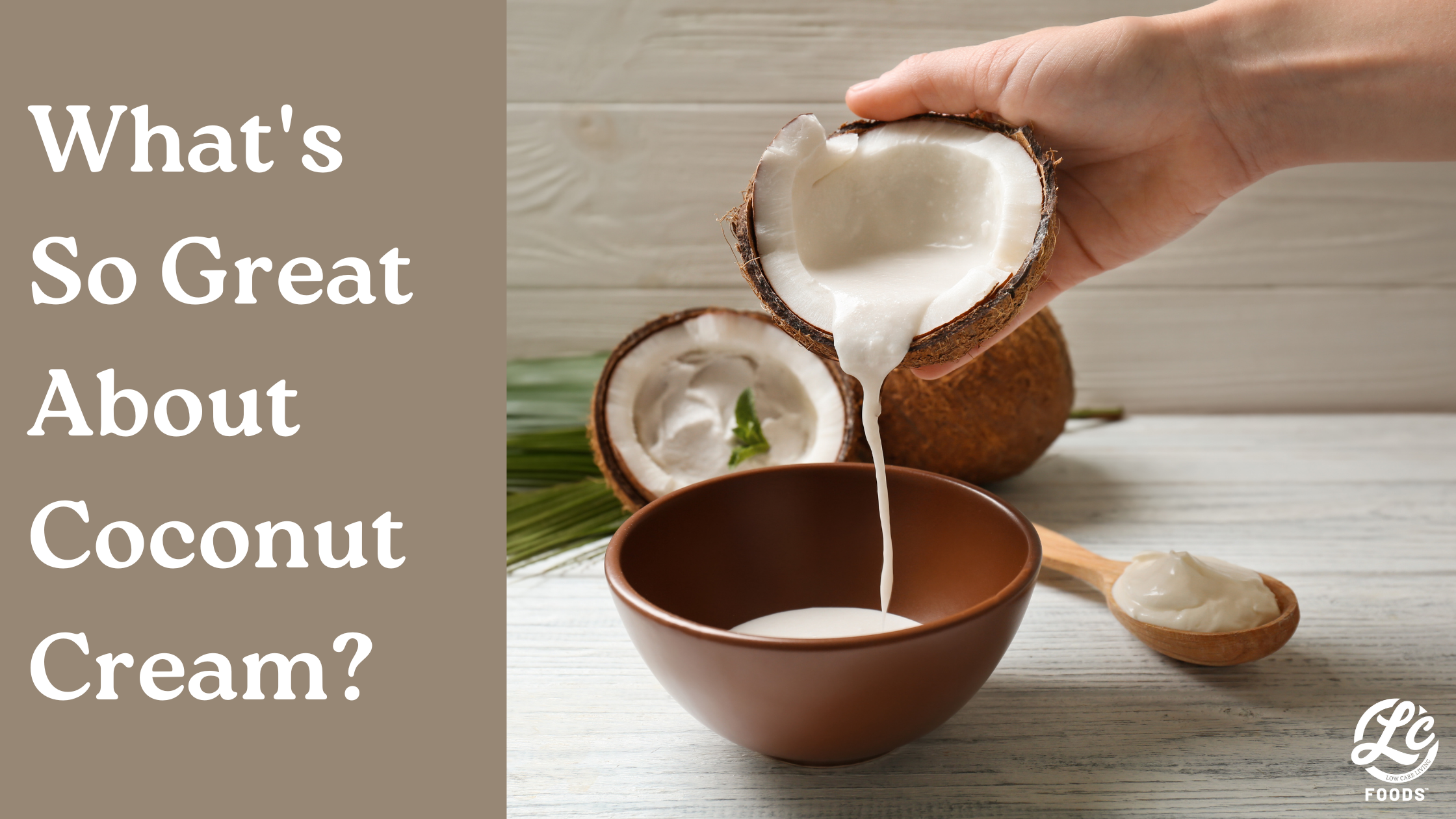 Coconut cream is the non-dairy equivalent of heavy cream, derived from the meat of coconuts. The meat is harvested from mature coconuts, and the liquid is extracted. When it is left to sit, the liquid separates with the thinner coconut milk at the bottom and the thick, rich coconut cream at the top.
Coconut cream is perfect for vegans, since it is plant based, as well as for those who are lactose-intolerant or those who have nut allergies. It contains no cholesterol and it's a great source of protein, antioxidants, phosphorus, magnesium, folate and potassium.
It is also a staple ingredient in Thai, Indian, Indonesian and Polynesian cuisines. (See Recipe Below)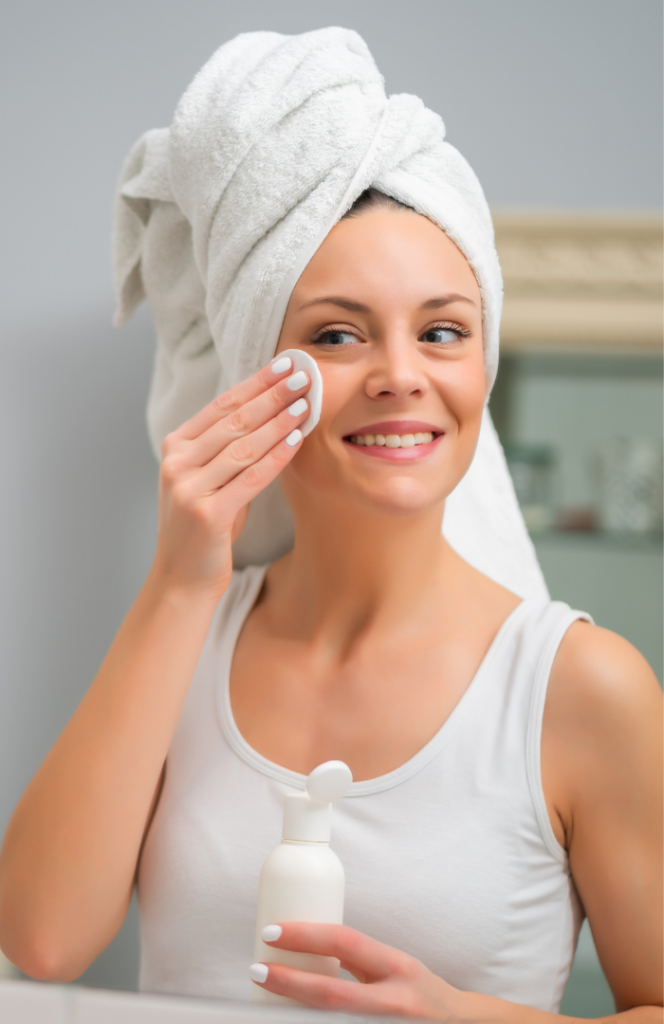 Coconut cream is beneficial to hair and skin too! It contains antiviral and antibacterial lauric acid, as well as vital amino acids, all of which are beneficial to your skin. You simply apply it directly on your skin for use as a moisturizer.
It has the same benefits for your hair – just rub it into your scalp and through to the ends of your hair. Wrap your hair in a towel and leave it in for about 15 minutes, then shampoo your hair and condition as usual.
LC Foods has Coconut Cream that is much higher in fat than many others. If you follow a Ketogenic diet, then you know that your fat macros should be high, and LC Coconut Cream fills the bill with a whopping 22 grams of fat per 1/3 cup serving.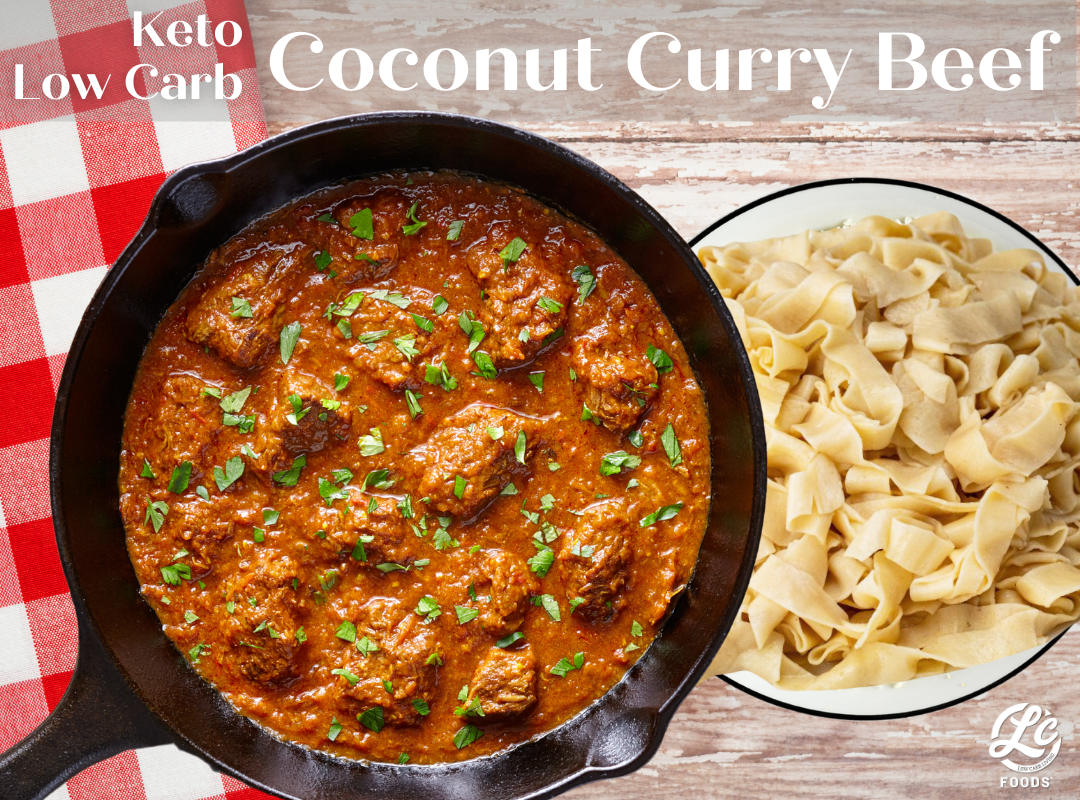 Ingredients:
2 tablespoons extra virgin olive oil
2 tablespoons curry powder
1 tablespoon tomato paste
2 cloves minced garlic
2 sweet bell peppers, cut into bite size pieces
1-1/2 pounds top sirloin or other tender beef, cut into bite size pieces
1/2 teaspoon salt
1/4 teaspoon pepper
1 13-1/2 ounce can LC Coconut Cream
1 tablespoon LC White Sugar Sweetener, Erythritol
Cooked cauliflower rice or LC Egg Noodles Pasta, cooked according to package directions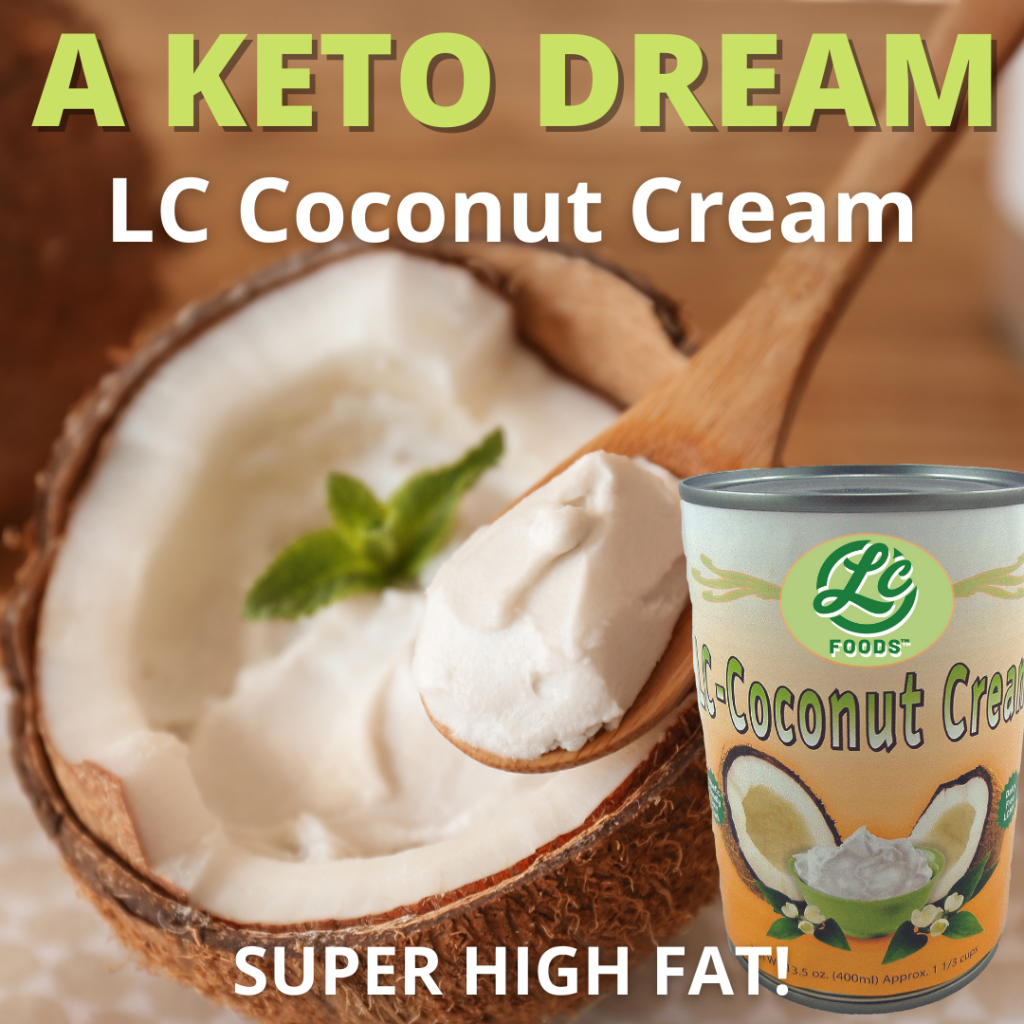 • Non-GMO
• No Pesticides Used
• Naturally Grown, Harvested & Processed
• 100% Unsweetened Coconut
• No Fillers, Additives or Preservatives
• Paleo & Very Ketogenic
• Dairy Free Fat Alternative
• Great for Low Carb Polynesian, Asian and Indian Cuisines
Refrigerate for an even thicker consistency!
"This is hands-down the best coconut cream I've come across. I've tried other brands that claimed to be "cream" but were no richer than higher quality canned coconut milk. This is THICK! And without artificial thickeners or weird chemicals. At the price it's the best bang for my buck. I used it to make ice cream from LC Foods Vanilla Ice Cream Mix (I try to limit my dairy) and it worked great." – Jody
Imported from Thailand, where the finest coconuts are grown year-round, our coconut cream is made from non-GMO coconut milk with no added gums, thickeners, or water. You'll love how this cream will transform your recipes and mixes, no matter what type of cuisine you're cooking up.
With only 1 net carb per serving, our coconut cream is an excellent alternative to dairy and other fats. It has the highest fat content available, and it's 100% pure coconut, with no fillers, additives, or preservatives. This creamy, rich coconut cream is perfect for adding to coffee or tea as a creamer or for using in place of butter in your favorite recipes.
LC Foods: Your One-Stop Shop for All Things Keto and Low Carb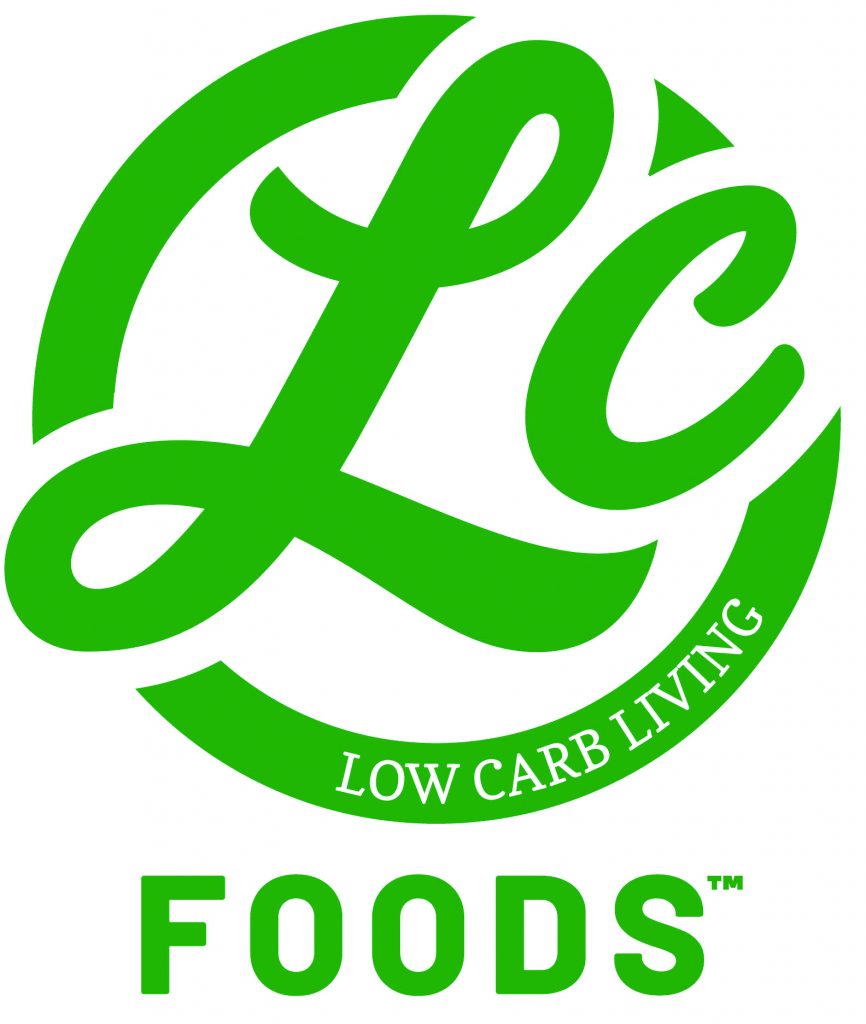 LC Foods is your one-stop shop for all things low carb, keto, paleo, and diabetic-friendly. Whether you're looking for low carb snacks, breads, desserts, or even low carb pasta like keto noodles and low carb noodles, we have it all. With a wide variety of products and recipes, you can easily find something that fits your dietary needs.