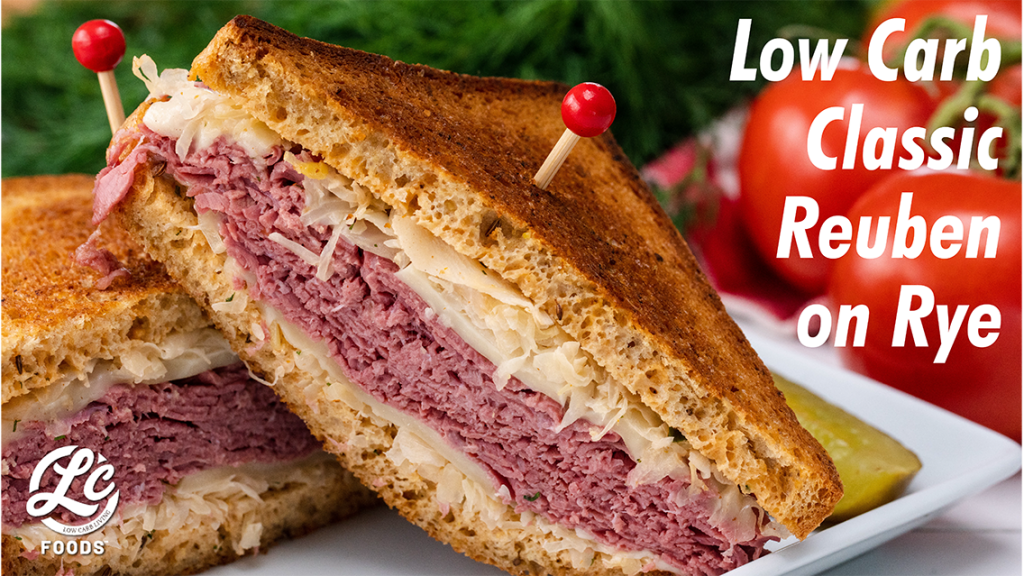 You won't even realize that it's Low Carb!
Ingredients:
Sandwich:
½ lb sliced corned beef
4 slices swiss cheese
4 tbsp sauerkraut
4 slices LC Foods Petite Size Rye Bread
2 tbsp butter
Low Carb Russian Dressing:
½ cup mayonnaise
¼ cup low carb or sugar free ketchup
1 tbsp spicy brown mustard
½ tbsp Worcestershire sauce
½ tbsp chopped fresh parsley
½ tbsp chopped fresh chives
1 tsp chopped fresh dill
Method
Mix all ingredients for the sauce together in a small bowl.
Butter each slice of bread and place into a skillet buttered side down.
Spread 1 tablespoon of Russian dressing on each slice of bread.
Evenly spread Sauerkraut and place a slice of cheese over each slice of bread.
Pile the corned beef on one side, then press the sandwich together.
Place skillet over medium-low heat and grill until bread is browned and crisped.
Flip the sandwich over to grill the other side.
Serve hot and enjoy!