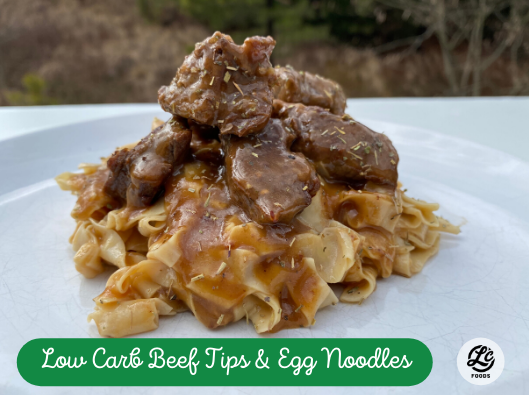 Ingredients:
Method:
Set a pot of water to boil
Prepare Low Carb Brown Gravy
Heat up a skillet over medium high and cook beef tips to your desired doneness
Meanwhile, boil the Low Carb Egg Noodles according to package instructions
Drain noodles, return them to the pot and mix in brown gravy, reserving some. Toss to combine
Plate the noodles and add the beef tips. Pour extra gravy on top.
Enjoy!