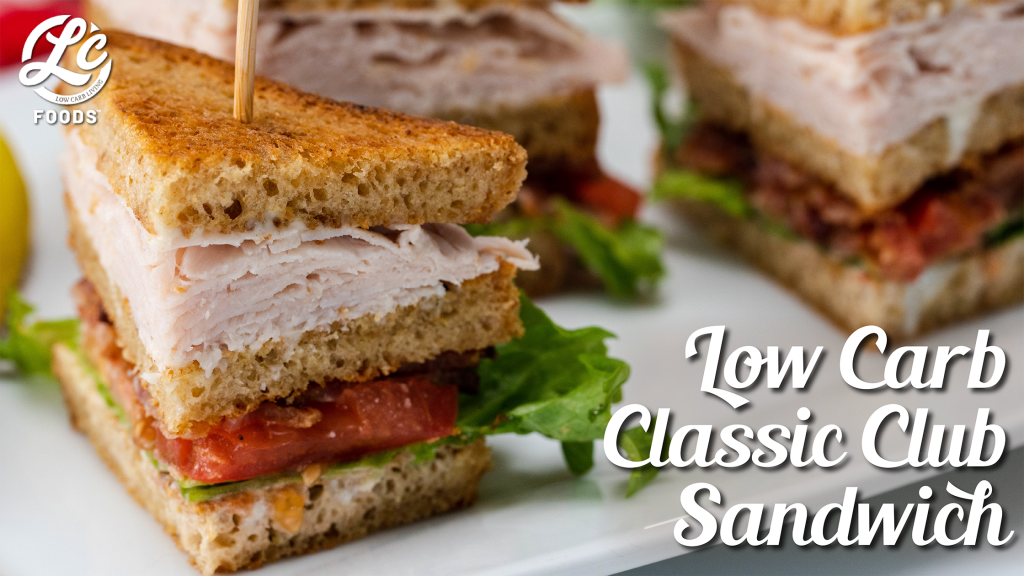 Prep Time: 10 minutes
Cook Time: 5 minutes
Total Time: 15 minutes
Servings: 2
Ingredients:
6 slices LC Petite Size Hearty White Bread
2 tbsp butter
Mayonnaise, as needed
4 green leaf lettuce leaves
6 tomato slices
6 bacon slices
Salt and pepper, to taste
6 oz cooked turkey breast, sliced thin
Method:
Start by toasting each slice of bread with a little bit of butter.
Spread one side of each slice of bread with mayonnaise.
Arrange the lettuce, tomato, and bacon on one slice of toast. Season with salt and pepper.
Place another slice of toast on top of the bacon.
Now arrange the turkey breast on top of the second slice of toast.
Place the third slice of toast on top of the turkey breast, mayo side down.
Place 4 frilled toothpicks in the sandwich, one for each side.
Cut the sandwich diagonally into quarters, and serve with a fresh pickle spear or other low carb side.