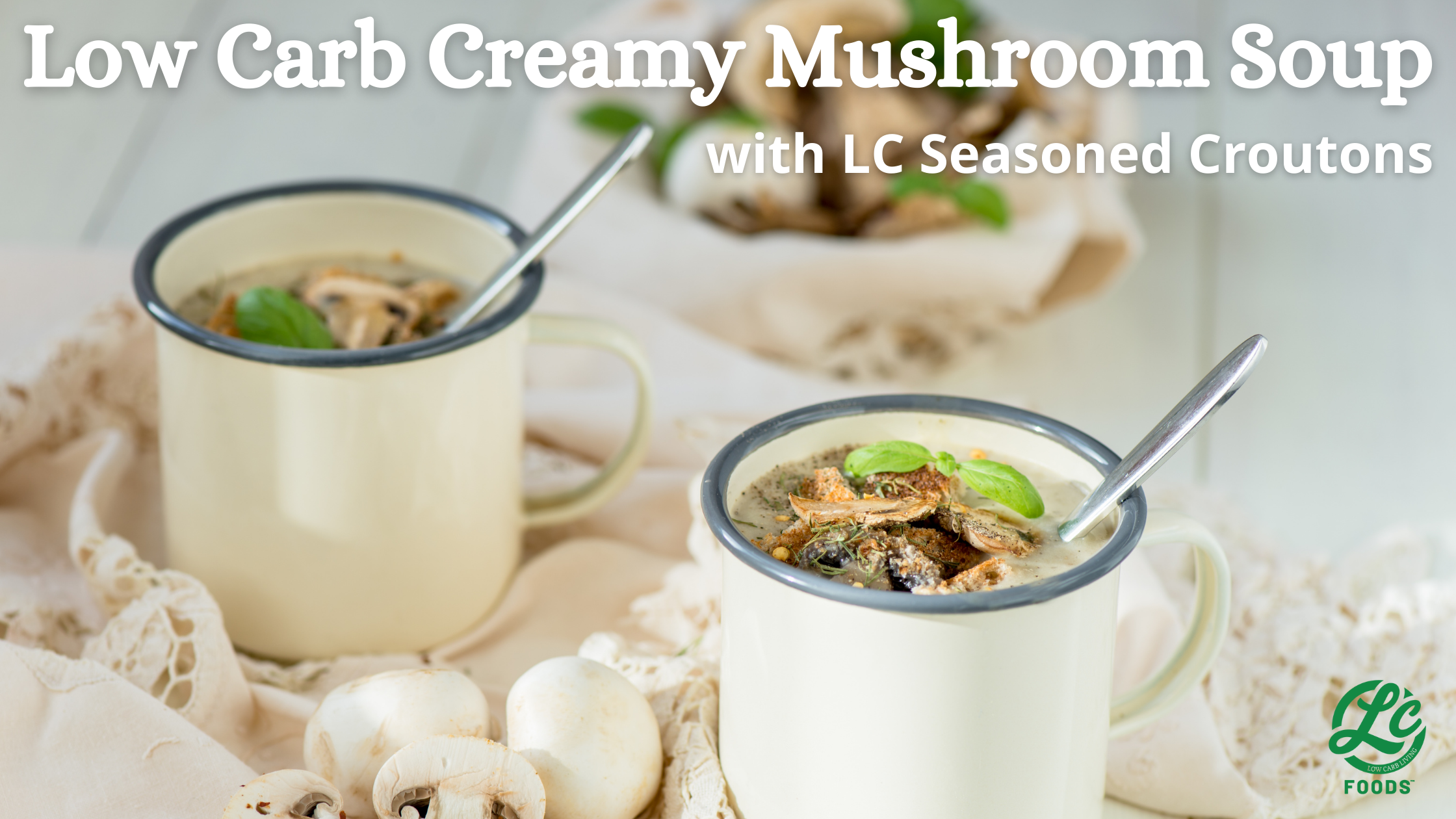 Ingredients:
1/2 cup (1 stick) unsalted butter
1 package (4 ounces) gourmet blend mushrooms, rinsed and chopped
1 package (8 ounces) sliced mushrooms, rinsed and chopped
1 large onion (yellow or sweet), chopped
4 cups (32 ounces) vegetable broth
1 teaspoon dried thyme (more or less to taste)
Salt and pepper, to taste
2 cups heavy cream
1 Tablespoon Thick 'n Saucy
Method:
Melt butter in a large soup pot over medium-high heat, add mushrooms and onions, and cook until tender, 10-15 minutes, stirring frequently. Set aside a few mushroom pieces for garnish, if desired.
Stir in vegetable broth, thyme and salt and pepper.
Transfer soup in batches to a food processor or blender, and puree until soup is smooth.
Return soup to pot, and stir in cream. Whisk in LC-Thick n'Saucy and heat through.
Serve in bowls, garnished with reserved mushrooms and/or sprinkle with some additional dried thyme, and top with LC Seasoned Croutons
All LC Foods products have full nutritional detail on their labels and website. Total carb counts for a full recipe will vary and depend on the other ingredients used. Please refer to free apps, such as My Fitness Pal, My Net Diary or Carb Manager, to calculate nutritional information.