Classic sliders on low carb buns, perfect for game day!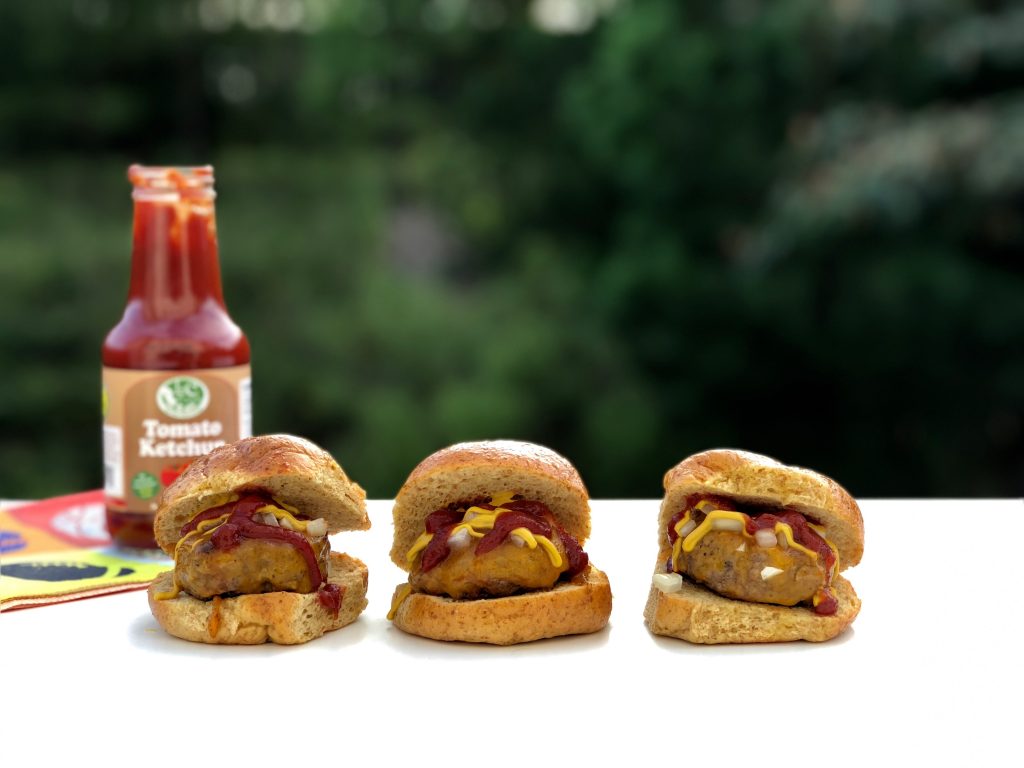 Ingredients:
1 lb Ground Beef
Salt and Pepper
1 tsp Garlic Powder
¼ cup chopped Onion
Yellow Mustard
Low Carb Ketchup
6 slices Sharp Cheddar Cheese
Method:
Mix together ground beef and seasonings
Form into 6 small burgers
Cook over medium-high heat for 2-3 minutes per side
Once cooked, cover with a piece of cheese and let melt
Slice open LC-Dinner Rolls and warm them in the oven
Assemble sliders with one cheeseburger, sprinkle chopped onion, drizzle yellow mustard and low carb ketchup
Enjoy!
Try this wonderful recipe from LC Foods and let us know what you think!