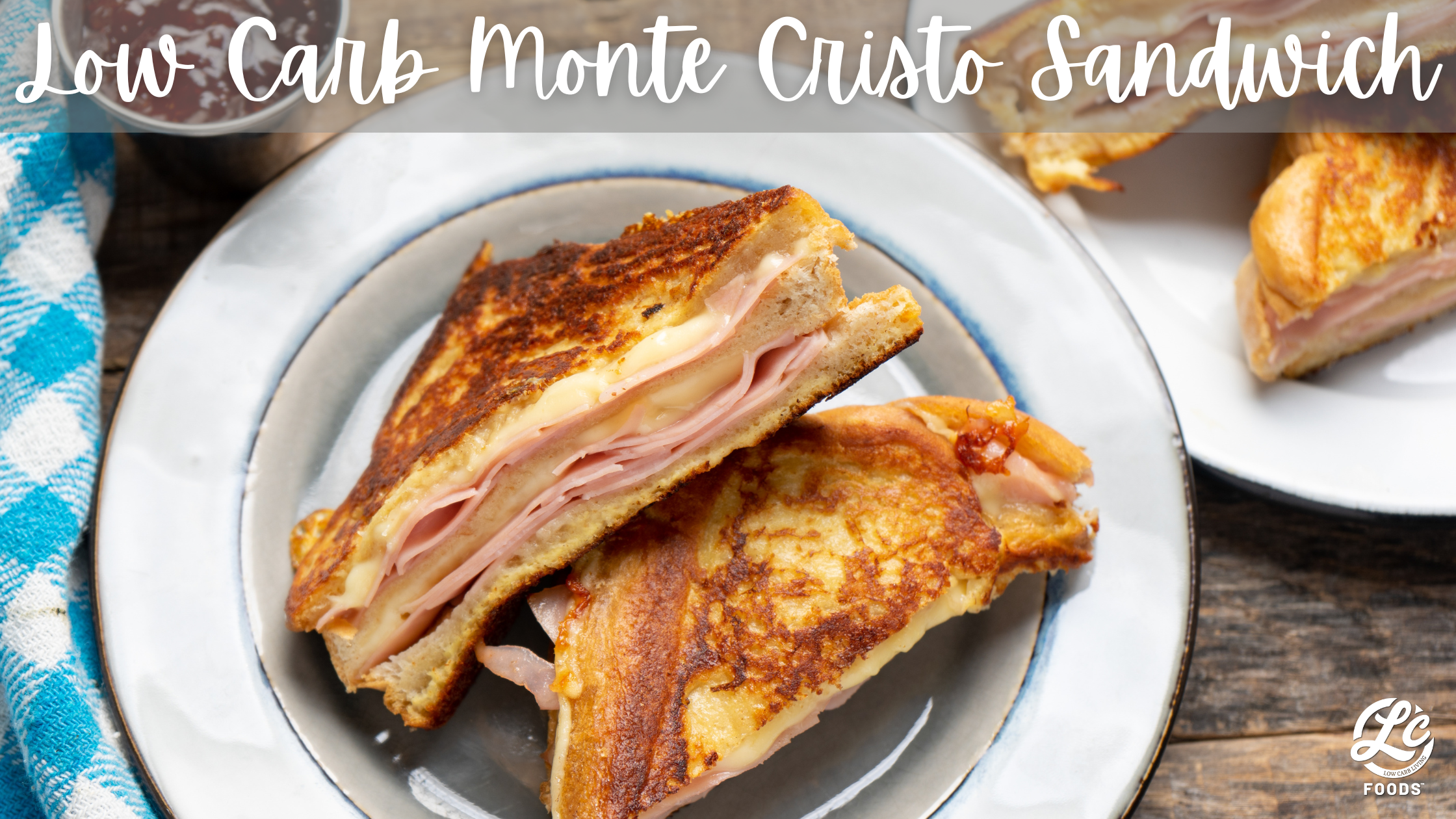 Ingredients (makes 2 sandwiches):
1 large egg
2 tablespoons heavy cream
1-2 tablespoons butter
6 slices LC Hearty White Bread
2 tablespoons mayonnaise
1/4 pound deli sliced ham
1/4 pound deli sliced turkey
4 slices Swiss or Provolone cheese
Method:
In a shallow dish, whisk together the egg and the cream.
Melt the butter in a large skillet over medium heat.
Lay 2 slices of the LC Hearty White Bread down and top with 1 slice of cheese on each slice of bread. Place 1/2 of the ham on top of each piece of cheese.
Take 2 more slices of bread and spread about 1 teaspoon of mayonnaise on one side. Place the mayonnaise side down on top of the ham, then spread another teaspoon of mayonnaise on the opposite side of the bread.
Place 1/2 of the turkey on top of each sandwich, then top with another slice of cheese. Place the last 2 slices of bread on top of each sandwich.
Press down on each sandwich firmly to press together slightly.
Dip each sandwich quickly into the egg and cream mixture. They should be coated, but not soaked.
Place the sandwiches in the skillet with the butter. Cook until the bread is toasted and the cheese on the side against the skillet is melted, then carefully flip the sandwich over and cook the other side.
Slice the sandwiches in half to serve, and serve dusted with LC Confectionery Powdered Sweetener and a side of LC No Sugar Added Raspberry Preserves for dipping.
Enjoy!
All LC Foods products have full nutritional detail on their labels and website. Total carb counts for a full recipe will vary and depend on the other ingredients used. Please refer to free apps, such as My Fitness Pal, My Net Diary or Carb Manager, to calculate nutritional information.