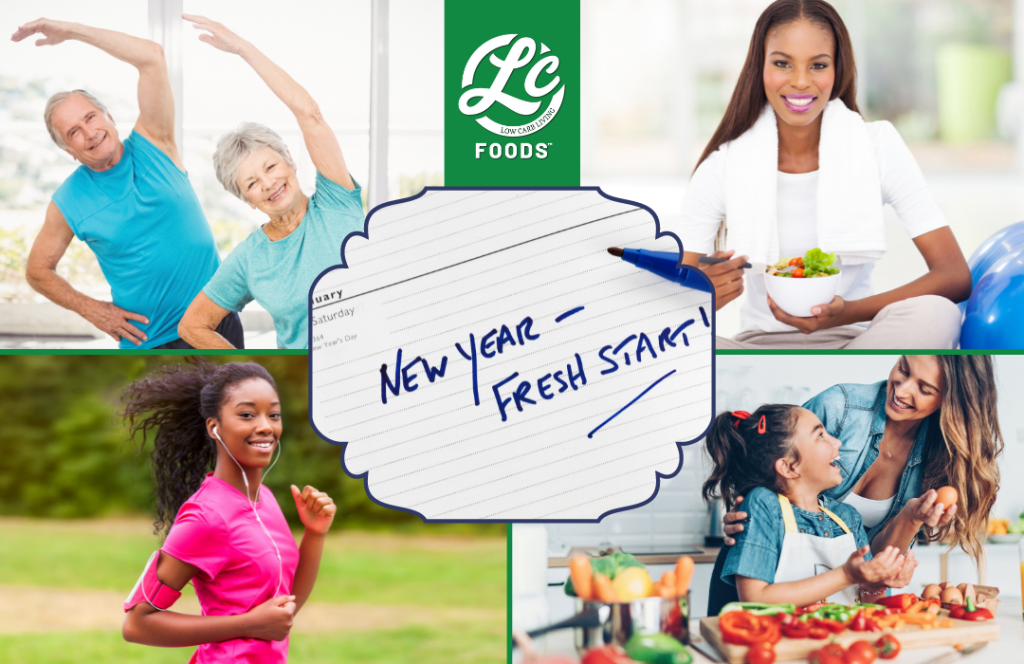 After the hustle and bustle of the holidays, it's time to CHILL OUT 😎! For those of us who over-indulged on food and drink, a New Year's reboot is in order, and LC Foods is here to help. We make it super easy to still enjoy "bready" foods (and sweets, too!) and not feel the guilt and bloat that some of us feel this time of year. So, maybe plan a family pizza night – we make it easy and guilt-free with our pre-baked, Low Carb Pizza Crusts in different sizes and thicknesses. Top them with whatever low carb ingredients you love or try one of our low carb recipes! Let's get motivated to start getting back on track in 2023 with good eating habits and lots of exercise – we can do it!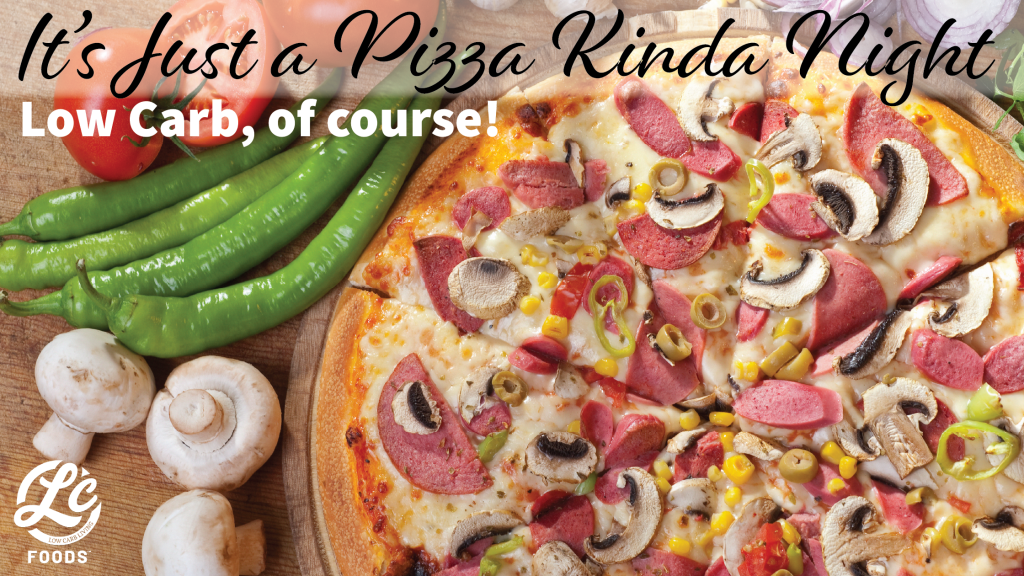 ---
Get back on track without feeling deprived, with Low Carb Products from LC Foods!
---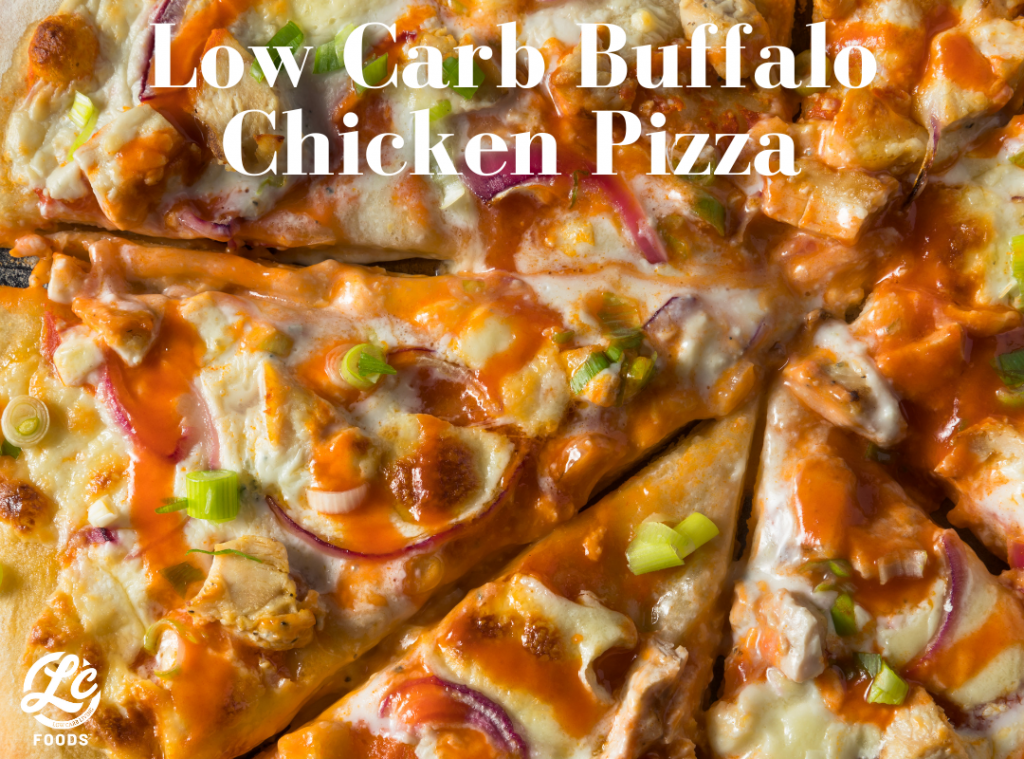 Ingredients:
1 Rotisserie Chicken, pull the meat off
2 cups Shredded Mozzarella Cheese, divided
1/2 cup Blue Cheese Crumbles
1 cup Buffalo Wing Sauce, divided
1/4 cup chopped red and green onion
Olive Oil
Salt
Pepper
Garlic Powder
Parsley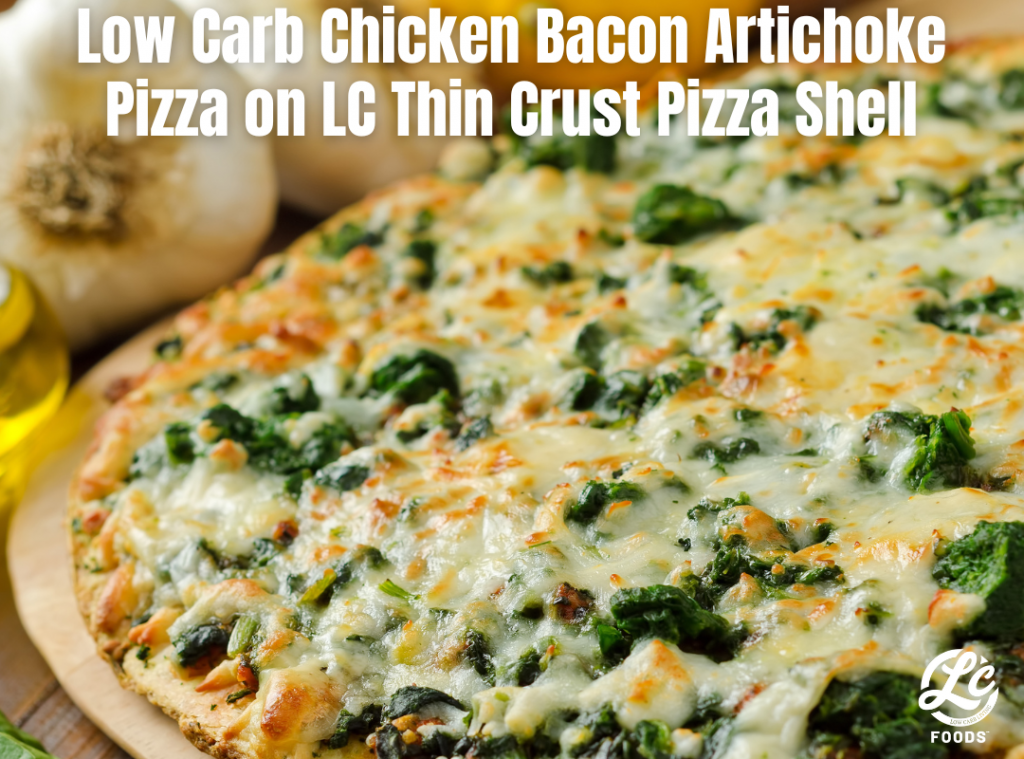 "Oh wow you guys these are super good! Perfect crunch and flavor!! Cooks up fantastic. Thank you so much for such a treat-everyone in the fam loves these." – Jess
Ingredients:
WHITE SAUCE:
2 Tbsp Butter
3 cloves Garlic, minced
1/4 cup Heavy Cream
2 Tbsp Cream Cheese
1/2 tsp Dried Minced Onions
1 Tbsp Fresh Chopped Basil
2 Tbsp Fresh Shredded Parmesan Cheese
Our Low Carb Pizza Shells are chock full of fiber and protein to keep you feeling satisfied and energized!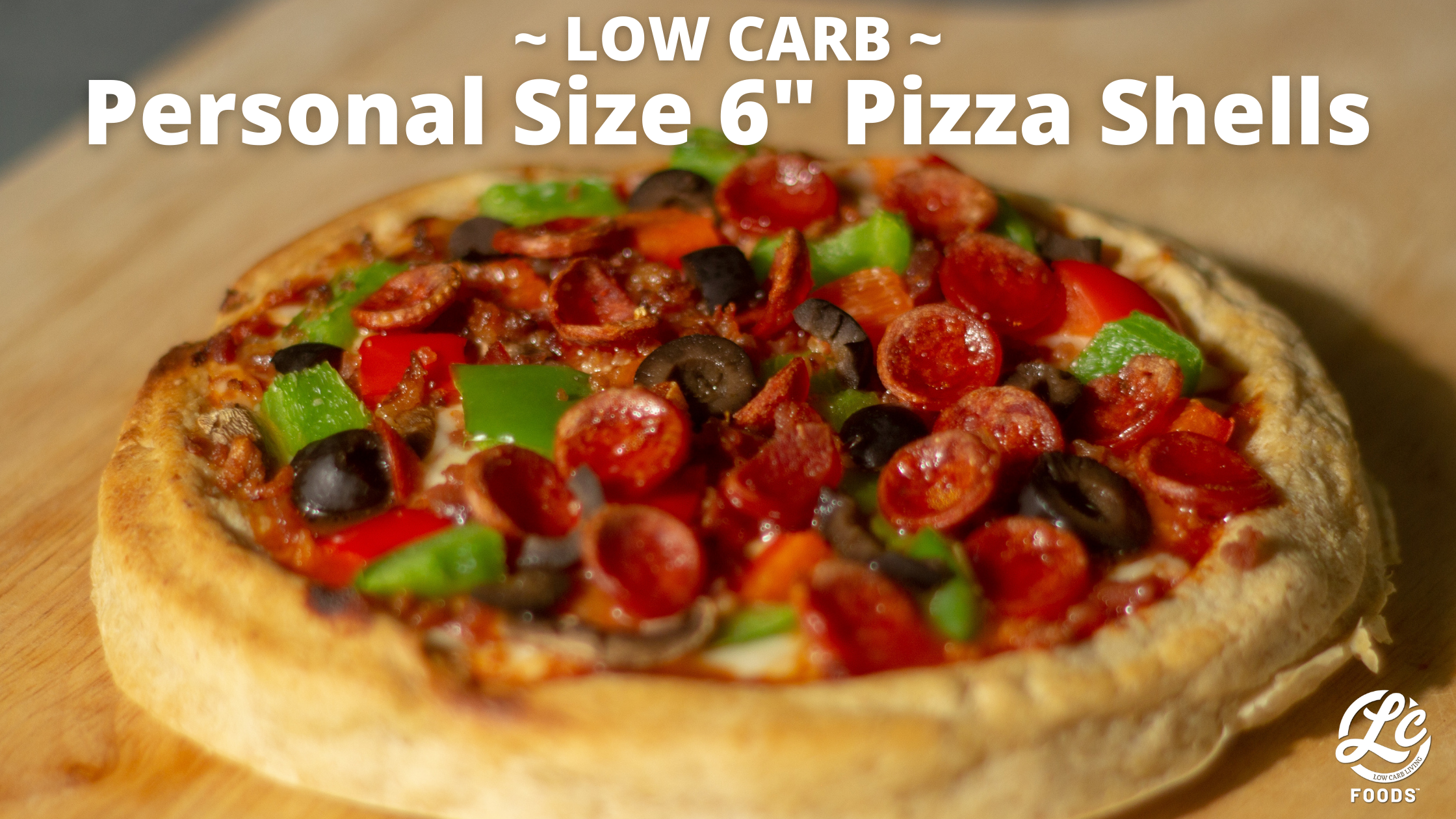 LC Personal Size 6″ Pizza Shells:
"The one thing I missed most on this low carb/keto diet- I was skeptical to try these but wow- what a delicious find!! They are perfect for any toppings and are very filling!"~ Bev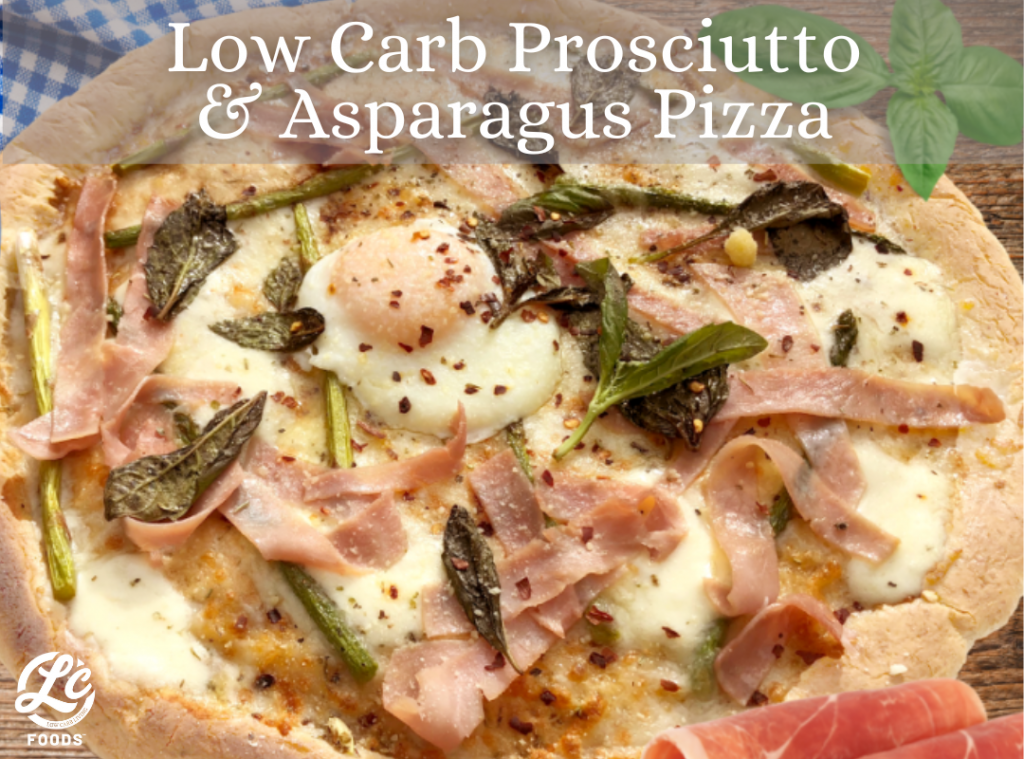 Ingredients:
6 stalks asparagus
4 slices prosciutto
1 cup shredded whole milk mozzarella
1 egg
Seasonings: Salt, Pepper, Red Pepper Flakes, Italian Seasoning, Garlic Powder
Fresh Basil Leaves
Olive Oil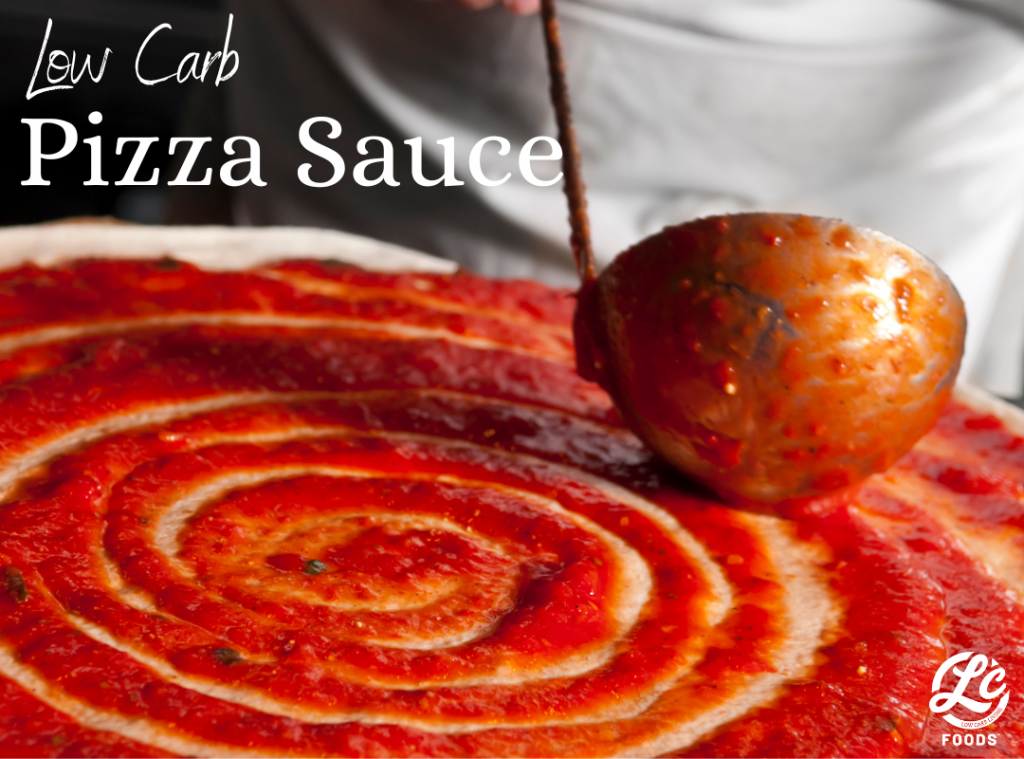 Ingredients:
12 oz can of tomato paste
1 cup of chicken bone broth
2-3 cloves of garlic, chopped
½ tsp of dried sage
½ tsp of dried oregano
½ tsp of dried basil
½ tsp of dried thyme
⅛ tsp of crushed red pepper
1 tbsp of olive oil
1 bay leaf
½ tsp of salt
¼ tsp of black pepper
5 leaves of fresh basil
For more delicous low carb recipes, tips and informative articles, subscribe to our newsletters HERE.