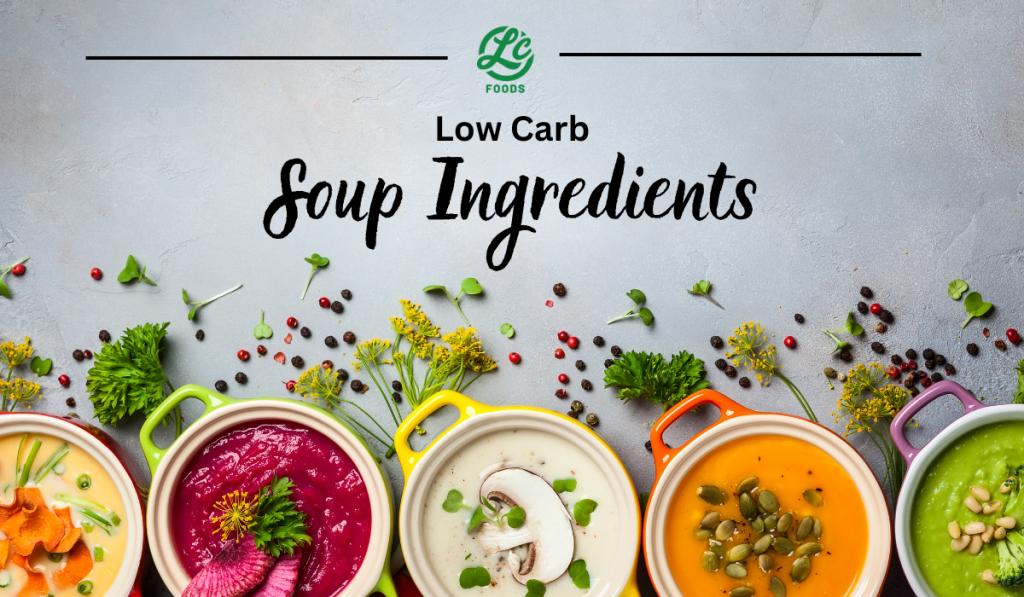 Soup on a low carb diet is a great way to get a variety of nutrients. You can follow a recipe or create your own with just a few ingredients. Include meat and vegetables to make it a filling meal. Soup is also a great way to use up leftovers that you have in your fridge. You can meal prep soup easily by making a large batch at the beginning of the week and portioning some out for each day of the week. Soup can be enjoyed for lunch or dinner; as an appetizer or an entree.
Let's dive into the history of soup, how to incorporate soup into a low carb diet, which ingredients to use and finally some delicious recipes to try!
A History of Soup
The concept of soup has been around since ancient times. Wonton soup dates back to 7th century China. In medieval Europe soup was made with a variety of meats and vegetables, and poured over toasted bread. The English word 'soup' comes from the Latin word, 'suppa,' which means bread soaked in broth.
How to Eat Soup
Many soup recipes can be easily adapted to fit a low carb or ketogenic lifestyle. Swap out any high carb vegetables, like potatoes, with turnip or celery root. Omit any pasta, or replace it with Low Carb Pasta.
Low Carb Soup Ingredients
First, choose your soup base. This can be a cream base or a broth base. If you're going with broth base, you can choose from beef broth, chicken broth, vegetable broth, seafood broth or bone broth. If you'd like to go with a cream base, check the label to know the carbs per serving. You can also add a small amount of heavy cream to your broth based soup at the end to thicken the it without adding too many carbs. Coconut Cream is also a great low carb option to use as an alternative to dairy cream.
Oftentimes, soup contains pasta or a higher carb item like beans. You can simply omit the pasta in a recipe to make it lower in carbs. You can also try Low Carb Pasta from LC Foods. Soy beans are a good replacement for beans, with only 5g net carbs per half cup serving.
Don't forget to season your soup! Try a variety of fresh or dried herbs and spices to add flavor. You can even add a squeeze of lemon or lime to give it a zing.
So, get creative in the kitchen and develop your own soup recipe using ingredients that you love! Or try some of these traditional, and not so traditional, soup recipes first to get your creative juices flowing.
Soup Recipes to Try!
Sources: Campbell's Soup UK